A look at Republican primary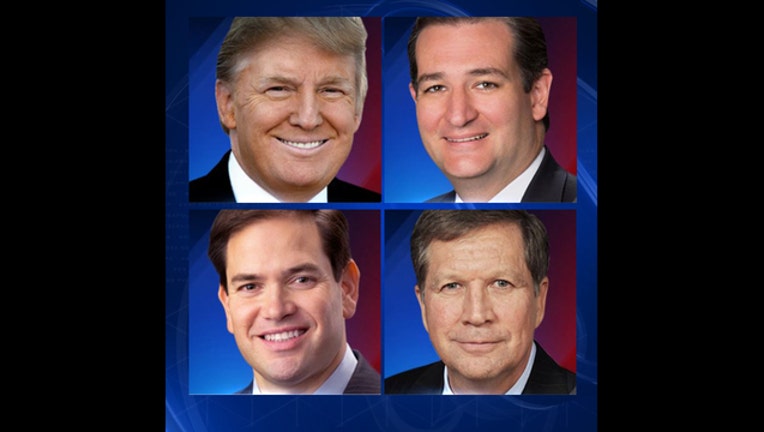 article
(WJBK) - Republican front-runner Donald Trump faces a test of his durability with white, working-class voters in Michigan, the first industrial state to vote in the 2016 primaries and the biggest prize among four states casting ballots Tuesday in the turbulent GOP race.
Mississippi, Idaho and Hawaii are also holding Republican contests.
Squeezed between high-profile Super Tuesday and high-stakes primaries next week in Florida and Ohio, Tuesday's contests are unlikely to dramatically reshape the Republican party's primary. But with 59 delegates at stake, the races offer an opportunity for front-runner Trump to pad  his lead or for other rivals to catch up.
Not sure where to vote? Check here
While Trump has stunned Republicans with his broad appeal, he's forged a particularly strong connection with blue-collar white voters. With an eye on the general election, he's argued he could put Midwestern, Democratic-leaning industrial states such as Michigan and Wisconsin in play for Republicans.
Trump is facing competition from Ohio Gov. John Kasich, who has failed to win a single primary so far but hopes Michigan can give him a boost heading into his home state's winner-take-all contest on March 15.
"It's not just the whole country that's watching Michigan - now the world's beginning to watch," Kasich said Monday during a campaign stop in the state. "You can help me send a message about positive, about vision, about hope, about putting us together."
Unless Kasich and Florida Sen. Marco Rubio can win in their home states next week, the GOP primary is set to become a two-person race between Trump and Ted Cruz. The Texas senator is sticking close to Trump in the delegate count and with six states in his win column, he's arguing he's the only candidate standing between the brash billionaire and the GOP nomination.
Among Republicans, Trump leads with 384 delegates, followed by Cruz with 300, Rubio with 151 delegates and Kasich with 37. Winning the GOP nomination requires 1,237 delegates.
Stay with FOX 2 for your primary election results. Polls are open from 7 a.m. - 8 p.m. It is an open Primary, but you have to indicate whether you want a Republican or Democratic ballot. You cannot vote in both primaries.
The Associated Press contributed to this report.