Agreement reached to allow Regional Transport Authority on November ballot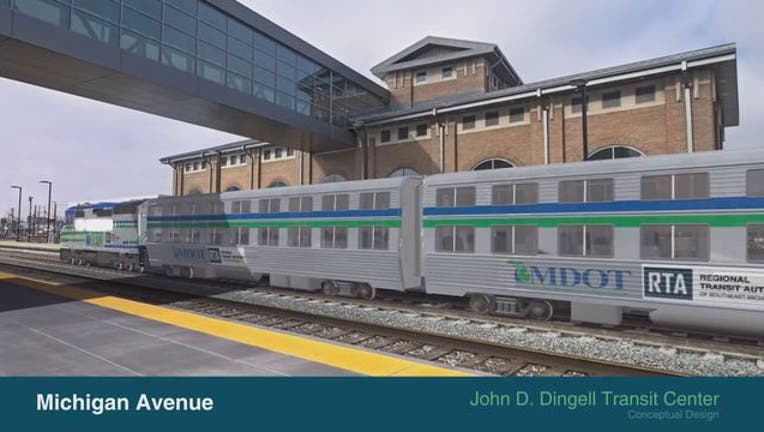 article
Regional leaders have agreed on a way to place a regional transit millage question on the November ballot.
The Oakland, Macomb and Wayne county executives, the mayor of Detroit, and representatives from the Washtenaw County Board of Commissioners met today at the Detroit Athletic Club to negotiate a solution following last week's "no" vote by Oakland and Macomb counties at the Regional Transit Authority of Southeast Michigan (RTA) board meeting.

The Regional Transit Authority of Southeast Michigan plan calls for assessing a tax of 1.2 mills in Wayne, Oakland, Macomb and Washtenaw counties for 20 years. That equates to nearly $8 a month for a house with a taxable value of roughly $79,000 -- or an assessed value of more than $158,000.

The majority of the transit system would be implemented within five years. A key component would be a rail line connecting downtown Ann Arbor and downtown Detroit, with stops in Ypsilanti, Wayne and Dearborn. There also would be bus rapid transit -- including dedicated lanes, permanent stations, traffic signal preference and pre-board ticketing -- from downtown Detroit to Pontiac, M-59 and Detroit Metro Airport and between downtown Ann Arbor and downtown Ypsilanti.
"In addition, I'd like to recognize the outstanding work of my negotiators, Chief Deputy County Executive Gerald Poisson and Deputy County Executive Robert Daddow. Their expertise helped us find a solution that is fair for everyone."