All four escaped teens back in police custody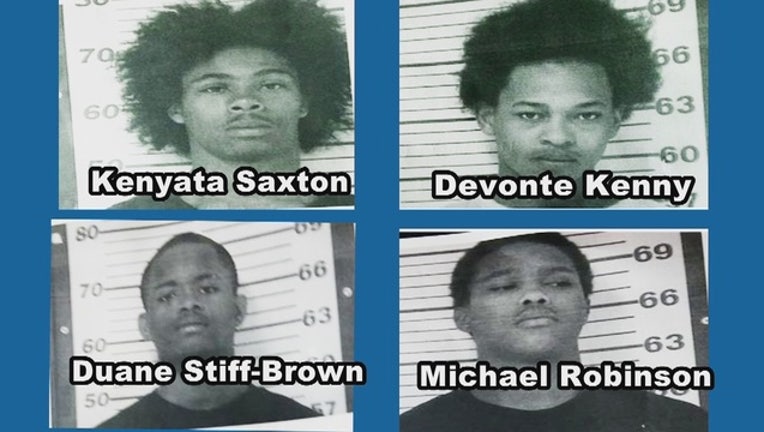 article
DETROIT - Four teens who escaped from Detroit police custody have been recaptured.

The last two at large were arrested with a 24 hour span, with Duane Stiff-Brown was taken into custody by Detroit police Tuesday night and Devonte Kenny by Wayne County Sheriffs Wednesday.

Kenny was apprehended on Algonac Street Wednesday afternoon.
Michael Robinson was picked up in the area of Schaefer and Seven Mile Road in Detroit Tuesday, September 1. 
Kenyata Saxton was apprehended in the area of Van Dyke and Six Mile Road in Detroit September 2.
We are grateful for the hard work of the Sheriff's Department and its Warrant Enforcement Bureau to ensure that the youth escapees were brought back into custody.
In a release, Brian Manning, the deputy director of the  Wayne County Department of Health, Veterans and Community Wellness said:
"(It) has conducted an internal review which has concluded that our care management organizations did follow policy with respect to notifications to law enforcement, the Court and the families of the escapees.  At this time the Department is awaiting the completion of the findings of an investigation by the State Bureau of Children and Adult Licensing."
Police said all four were being held for non-violent crimes including a stolen car, retail fraud, and probation violation.