Alternatives for Girls breaks ground on new $17M Detroit Center to help at-risk youth
DETROIT (FOX 2) - Alternatives for Girls will soon have a new location to help those who need it most, in Detroit.
"I actually was a runaway from St. Louis Missouri," said Naterrean Ward. "I found AFG and luckily they got me right."
And at the time, Ward was only a teenager, but she ended up with AFG in Detroit where she would soon find a safe haven.
Alternatives for Girls hopes they can help many more people like Ward as they break ground on their newest initiative - a supportive housing project located in Detroit.
"This land behind me will birth a 45-unit apartment complex designed to support our collective efforts to end homelessness," said Dr. Celia Thomas, COO, Alternatives for Girls.
And it will be called the Dr. Maya Angelou Village.
"And this is now another natural step to have permanent supportive housing for young women, women with children who are homeless or are in danger of becoming homeless," said Mayor Mike Duggan.
Alternatives for Girls is building the center in partnership with the nonprofit developer, Full Circle Communities. The $17.3 million dollar center will open next year and helps further AFG's mission.
"And we served over 30,000 girls, Detroit girls, and young women and their families, providing run away and emergency shelter, help with education and employment - helping victims and survivors of sex trafficking and domestic violence," said Amy Good, CEO, AFG.
Mayor Duggan says this center helps to build on safe spaces available in the City of Detroit
"A month or so ago we opened the Ruth Ellis center in the Midtown area for young people who are LGBTQ to have a safe place to go when they are in danger of homelessness," Duggan said.
And Naterrean believes she exemplifies what Alternatives for Girls can do for the future of a person who is at-risk.
"I just celebrated my 20th birthday last Monday, and I am in my own apartment, I am able to pay my bills, my rent, everything on my own," Ward said.
She hopes her success story will soon become someone else's.

"And I'm so thankful that you guys are doing this with a new building and hopefully it can bring some more girls to my position," Ward said, "and we can keep seeing a change in the community."
Learn More: Go here for the website for Alternatives for Girls.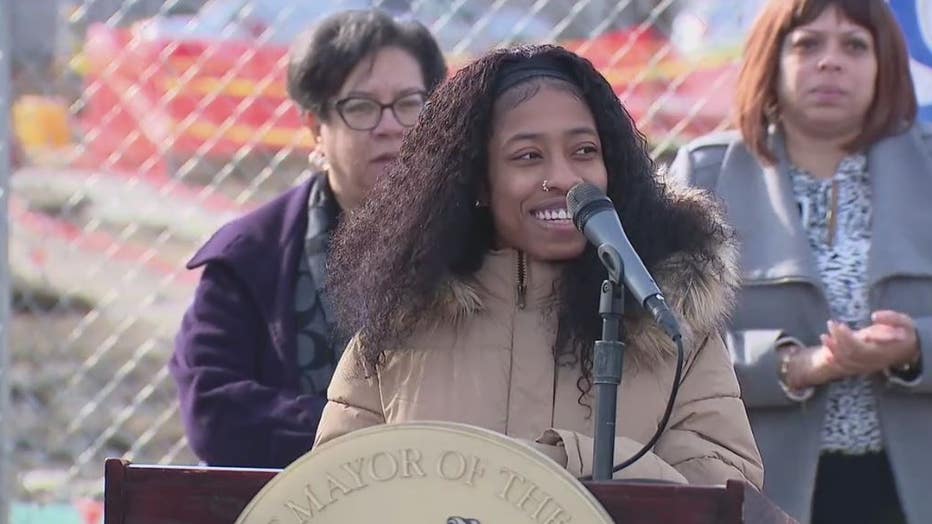 Naterrean Ward, 20, is one of Alternatives for Girls' success stories.