American flag destroyed, replaced with 'ISIS flag' at high school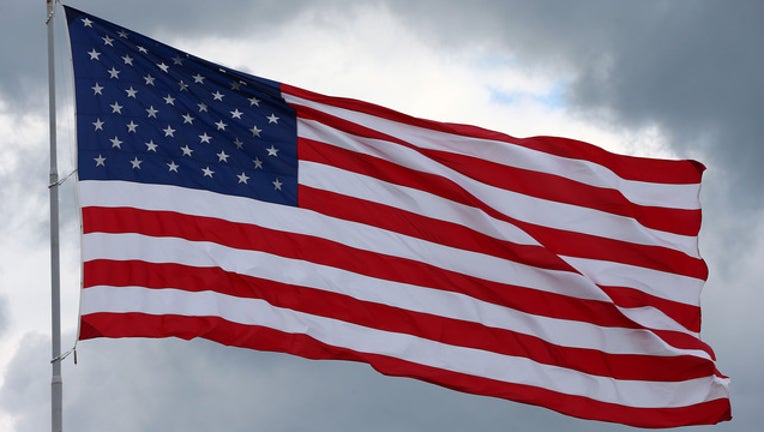 article
An American flag at a high school in Southwest Utah was found destroyed and replaced with an ISIS flag Thursday, Fox 13 reported.
An unknown perpetrator had taken down the flag at Hurricane High School, which is in the Washington County School District, and replaced it with "what looked like a flag used by ISIS," police said.
Hurricane, Utah, Police said someone took the school's flag down and replaced it. They also said the words "ISIS is COMI" were found spray-painted on a school wall.
The American flag was left at the scene and had been damaged, police said.
Ken Thompson, a spokesman for Hurricane Police department, said authorities don't know if the perpetrator was a student or someone from outside the community.
"Officers have received tips this morning and they're following those leads and so far they haven't generated a credible lead but tips can help us out a lot," he said.
Additional officers were in school on Thursday to reassure students and faculty. Classes continued normally Thursday. 
Authorities released a statement saying school employees have replaced the "ISIS flag" with a new American flag, and removed the graffiti. Images of the ISIS flag were then sent to the FBI for analysis. 
"[B]ased on information we received from the FBI we do not believe this act was perpetrated by someone linked to the Islamic State," Hurricane PD said in a statement. "This investigation is ongoing and investigators will continue to follow-up on leads."