American Girl store opens this weekend in Novi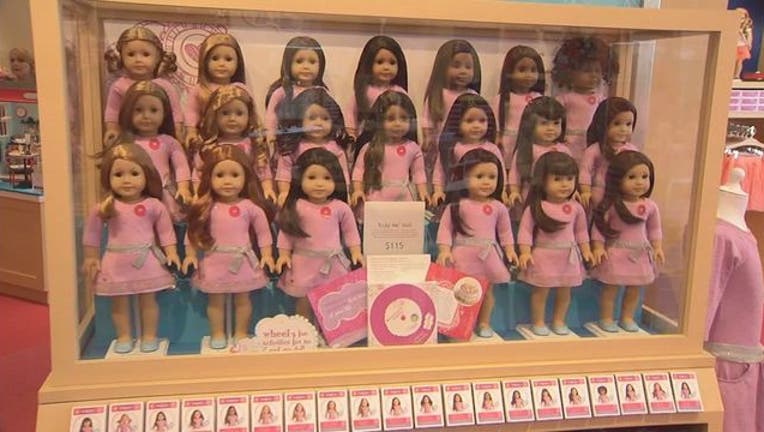 article
NOVI, Mich. (WJBK) - No more trips to Chicago -- this is the weekend American Girl doll fans have been waiting for. The iconic doll store is finally coming to a mall in Michigan.
The store officially opens at 10 a.m. on Saturday, August 6 at 12 Oaks Mall in Novi. Grand opening celebrations are also planned for Sunday.
Each child that visits American Girl will receive a complimentary gift, while supplies last. American Girl will be hosting a craft, while supplies last.
The store will feature the popular dolls, books and accessories and the signature doll hair salon.
While this weekend's opening is likely to be crowded, don't wait too long to check it out. The store is only temporary and will be gone January 31, 2017.
For the grand opening weekend, the American Girl website says tickets will be required to get into the store.
Beginning one hour before store opening on Saturday and Sunday, American Girl will give out tickets for that day. You can get tickets at the store entrance, but they're only good for the day they're issued.
When the store reaches capacity for the day, no more entrance tickets will be given out. 
American Girl will also be hosting a drawing for a free Lea Clark Girl of the Year doll and book. There will be one giveaway on Saturday and one giveaway on Sunday. Customers do not need to be present to win.
The closest mall entrance to American Girl is located Upper Level near Nordstrom.
The store is opening at 10 a.m. on Saturday, and at 11 a.m. on Sunday.
For more information on the grand opening, visit the American Girl site here.