America's oldest WWII vet dies at 110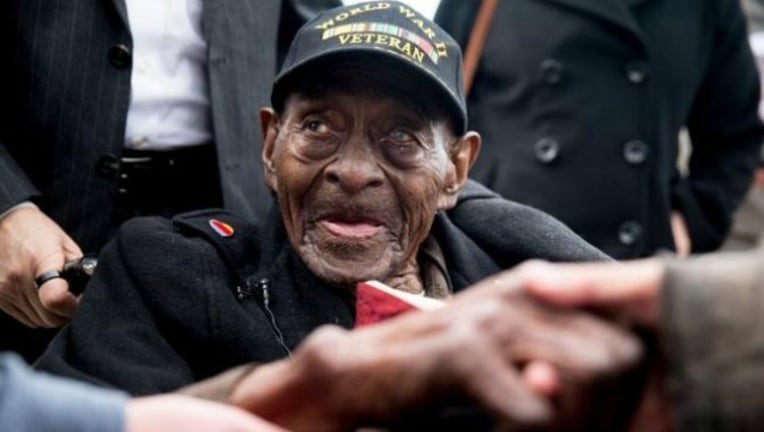 article
A World War II veteran who was the oldest known living American man has died at the age of 110.
Frank Levingston, Jr. is being remembered by family members as the backbone of his family.
"He never married, had no children, but he took great pride in taking care of his sister's and brother's children," says his nephew, Jee Levingston. "He was an individual who was able to mingle with people of all levels, from the uneducated to those with the highest of level of education."
Levingston was born on Nov. 13, 1905 in North Carolina, one of seven children. His parents died when he was very young.
He enlisted in the U.S. Army in October 1942, less than a year after Japan's attack on Pearl Harbor propelled the U.S. into World War II. There, he served as a private during the Allied Invasion of Italy which lasted from September 1943 to January 1944.