Arrangements set for fallen Detroit police officer Glenn Doss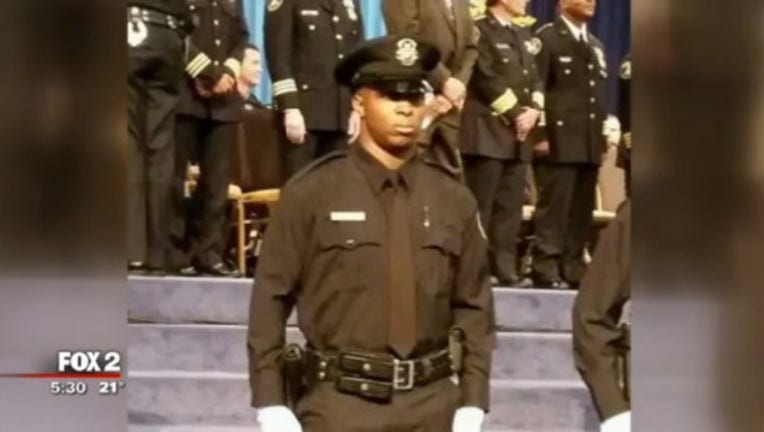 article
(WJBK) - The funeral arrangements for fallen Detroit Police Officer Glenn Doss have been set.
The Pye Funeral Home will be handling the arrangements for Officer Doss, who was shot in the 5500 block of McDougall Street Jan. 24. He was responding to a domestic scene when he was shot twice by the suspect. 
Despite being rushed to Detroit Receiving Hospital by his partner moments after the incident, he would later die from his injuries Sunday.
Doss served the Detroit Police Department for two years. His father Glenn Doss, Sr. is a veteran police officer.
The arrangements are as follows:
Visitation
O.H. Pye, III Funeral Home 17600 Plymouth Road Detroit, MI 48227
Thursday, Feb. 1 
5 p.m. to 8 p.m.
Services at:
Greater Grace Church
23500 W. Seven Mile Road
Detroit, Michigan 48219
Family Hour:
Friday, Feb. 2
10 a.m.
Service:
Friday, Feb. 2
11 a.m.
Floral tributes will be accepted at the funeral home on Thursday, February 2, 2018. Condolences may be sent to the website at www.pyefuneralhome.com.
"This incident speaks to the persistent tragedy of gun violence and mental illness that persistently plagues our city, families and communities and leaves a devastating impact on the great men and women of the Detroit Police Department who suit up daily to protect us all without regard for their own life," says Funeral Home Owner and Executive Director Ozie Pye, IV.  
Pye added it is our complete and esteemed honor to service this family for the ultimate sacrifice made while protecting the citizens of the great city of Detroit. We are keeping the family in our prayers and asking the community to do the same."