Bill introduced to get breast cancer diagnostic tests covered by insurance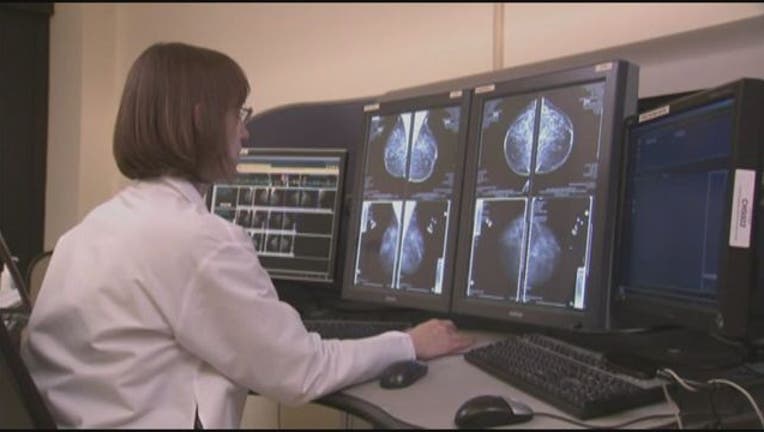 article
(FOX 2) - A bipartisan bill introduced this week in Washington, D.C. would make breast cancer diagnostic tests more affordable and accesible to women. 
Diagnostic tests are different than standard, preventative breast cancer screening tests. 
Under current law insurance companies are required to cover preventative healthcare with no copays, including health screenings such as mammograms. If a breast cancer screening shows that a woman may have breast cancer, a diagnostic test is required to determine whether or not cancer is present. 
Since diagnosis is a separate process from screening, insurance companies are not required to cover diagnostic exams with no copays. This leaves some women in a situation where their doctor suspects they have breast cancer, but they can't afford to pay for the actual diagnosis.
 
The Access to Breast Cancer Diagnosis Act would require insurance companies to cover breast cancer diagnosis in the same way screenings are covered.
"One in eight women will get breast cancer in her lifetime," said Representatives Debbie Dingell (D-MI), who was part of the group that introduced the bill. "Early diagnosis leads to better outcomes. Cost should never stand in the way of a women getting the diagnostic tests she needs. This bipartisan legislation will make diagnosis more affordable and accessible to every American by covering it the same way screenings are covered."
Others included in the bill's introduction were Peter King (R-NY), Debbie Wasserman Schultz (D-FL), Brian Fitzpatrick (R-PA), Colin Allred (D-TX), and Cathy McMorris Rodgers (R-WA) introduced 
Fox 2 reported on this story from Southfield, Mich.