Bird strike forces American flight to return to airport after takeoff
COLUMBUS, Ohio - An American Airlines flight had to make an emergency landing after a bird struck an engine shortly after takeoff. 
The incident occurred Sunday on flight 1958 en route from Columbus, Ohio, to Phoenix.  
"American Airlines flight 1958, with service from Columbus (CMH) to Phoenix (PHX), returned to CMH shortly after takeoff due to a mechanical issue," the airline said in a statement to FOX Television Stations. "The flight landed normally and taxied safely to the gate under its own power. 'The aircraft was taken out of service for maintenance and our team is working to get customers back on their way to PHX."
RELATED: 'Wasted' Delta passenger in first class accused of forcibly kissing flight attendant
'Safety is our top priority, and we thank our customers for their understanding," the statement continued.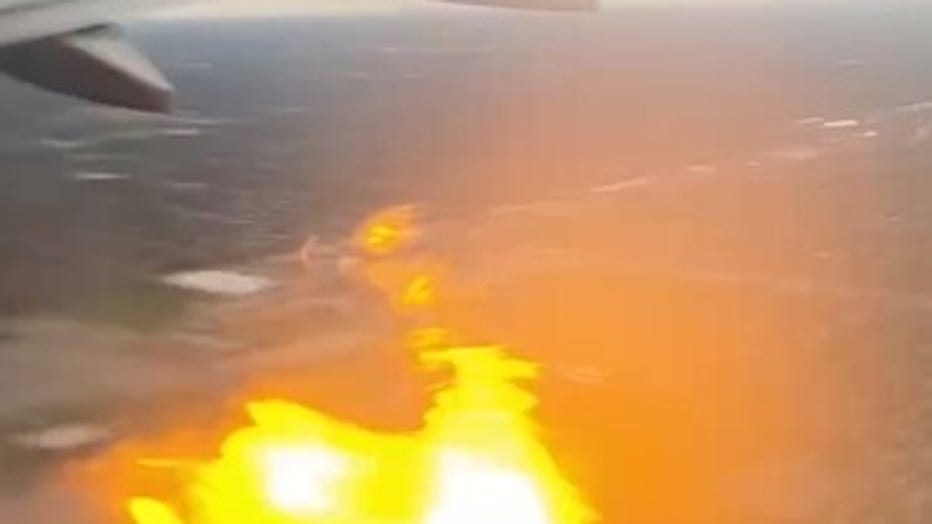 A bird struck the engine of an American Airlines flight from Columbus, Ohio, to Phoenix. (Credit: Credit to Marni Kallestad)
Video of the mid-air scare has been circulating around social media. 
It showed flames coming out of one of the engines during mid-flight. 
This story was reported from Los Angeles.