Bloomfield Twp police officer helps deliver baby in apartment bathroom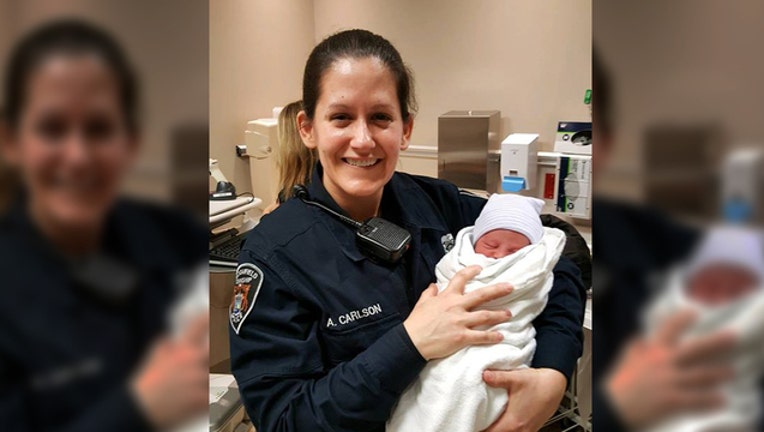 article
BLOOMFIELD TWP, Mich. (WJBK) - A Bloomfield Township police officer had a very important role in the delivery of a newborn over the weekend: she helped bring the baby into this world.
Bloomfield Township Police Officer Angela Carlson was one of the first people there when a woman went into labor inside the Wetherfield Apartments, near Telegraph and Quarton Roads, on Saturday. 
When she got there, she recognized the mom-to-be was in active labor and the new baby would be arriving soon.
Officer Carlson and the Bloomfield Township Fire Department helped deliver the healthy baby girl in the small bathroom of the apartment. 
"Mom did great, the baby is beautiful, it was an honor to help bring her into the world," Officer Carlson said.
Carlson, who is also a mother, went with the family to the hospital to make sure everything was okay and even got a picture with the bundle of joy.