Boy runs in circles to avoid wrestling girl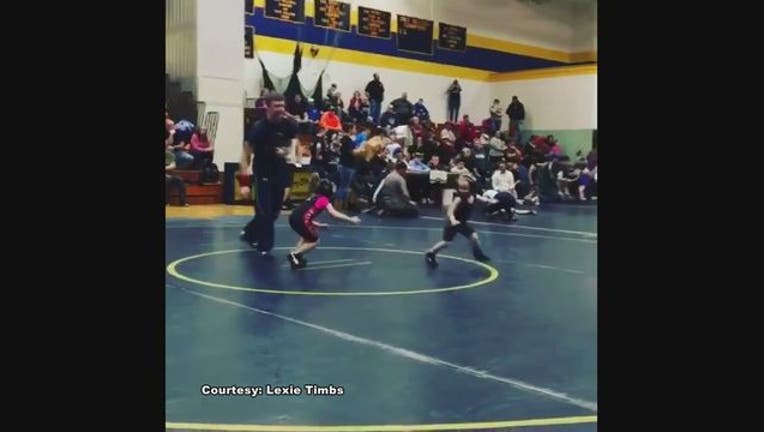 article
COLUMBUS, Ohio (FOX 13) - It was 4-year-old Isaiah's first wrestling match.
Isaiah's mom, Alexis Timbs, said her son has always wanted to be a wrestler. When he was three, he told her he wanted to be the next Logan Stieber-- who is a well-known wrestler in their home state of Ohio. 
Isaiah's dad was a Division 1 wrestler for Ohio state, so he grew up around the wrestling program. 
But when he stepped in the ring for his first match, little Isaiah realized it's not as easy as it looks. Plus, nobody said anything about wrestling girls! 
The cute video of the match is making the rounds online, so in a way, Isaiah has already achieved his dream to be a famous wrestler. 
Luckily, he has plenty of time to practice!