Campfire starts 136-acre wildfire in northern Michigan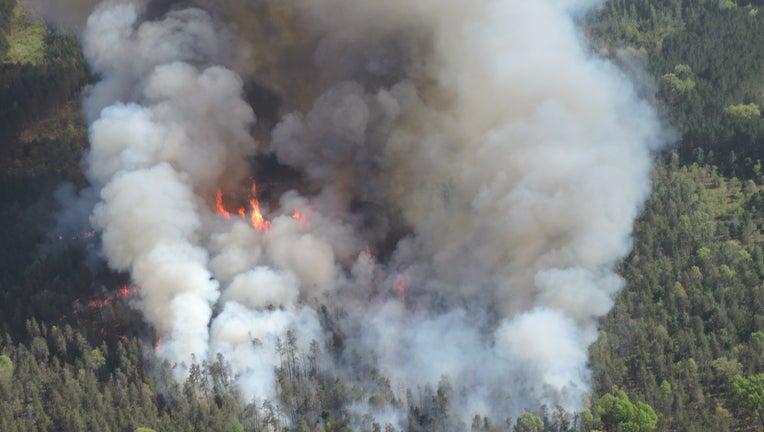 article
WEXFORD COUNTY, Mich. (FOX 2) - A campfire over the weekend started a 136-acre wildfire in northern Michigan.
The campfire at a home escaped its ring and burned dry grass Sunday night near Manton in Wexford County. The homeowner had put water on the campfire before going inside, but it was still able to start the wildfire.
As the fire moved, it was fueled by the grass, dry leaves, and needles. It burned jack pine, red pine, and oak trees. It forced a nearby campground to be evacuated until the fire was contained. By 10 p.m. it was contained, and the campers returned at 11 p.m.
Fire risks for northern Michigan, along with nearly the entire state, are rated as "high" to "extreme." According to the Michigan Department of Natural Resources, nine out of 10 wildfires are caused by people.
"It hasn't been this dry before this early in the season," said Bret Baker, the fire supervisor in the DNR's Cadillac office.