Canada Border Services Agency sieze over 200 lbs of cocaine at Ambassador Bridge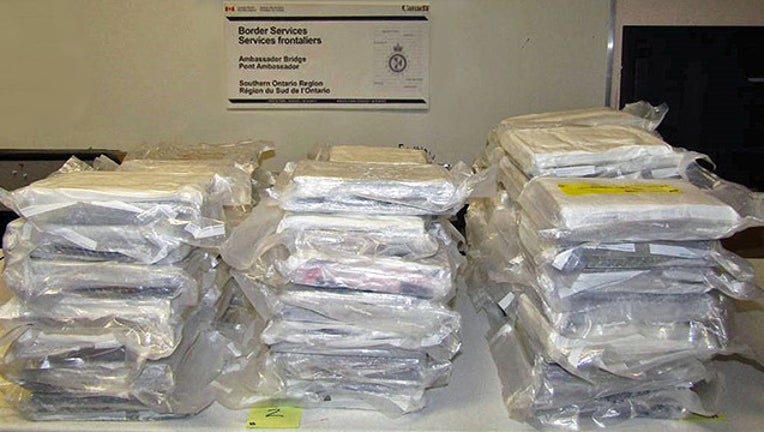 WINDSOR, Ontario (FOX 2) - The Canada Border Services Agency (CBSA) and the Royal Canadian Mounted Police (RCMP) announced Monday the two agencies seized more than 200 lbs of suspected cocaine.
According to the CBSA, a tractor trailer at the Ambassador Bridge was referred to a secondary examination. CBSA officers and a drug-sniffing dog found 80 bricks of what's believed to be cocaine inside the semi.
All told, the 80 bricks weighed 213 lbs (96.7 kg).
The diver was arrested and the truck and cocaine were seized.
The driver, 27-year-old Gurinder Singh, of Quebec, was charged with importation of controlled drugs and possession with purposes of trafficking.
Sing is currently held in Windsor on the charges.
"This seizure and arrest demonstrate the ongoing commitment of the Canada Border Services Agency to stop the smuggling of narcotics into our communities and the diligent work that officers do on a daily basis to keep Canadians safe," said Joe McMahon, District Director, Ambassador Bridge Operations, Southern Ontario Region, Canada Border Services Agency.