Canton HS assistant coach charged with criminal sexual conduct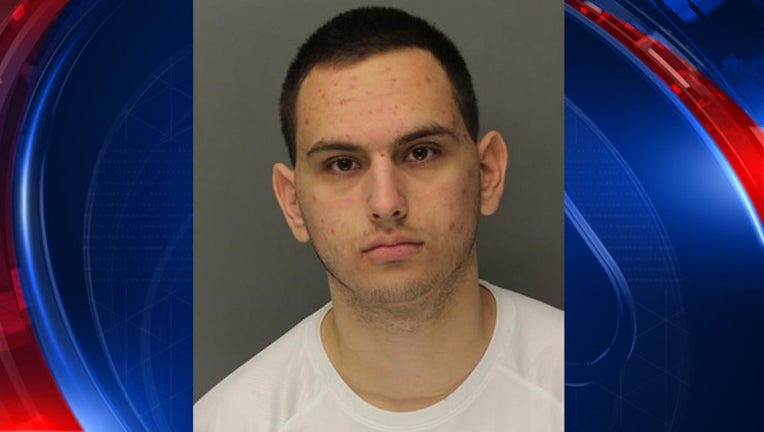 article
CANTON, Mich. (WJBK) - An assistant varsity hockey coach for Canton High School has been charged for having a sexual relationship with a minor.
Authorities say Eric Locke, 20, had an ongoing sexual relationship with an underage female at the high school from November 2016 - February 2017. Locke has been charged with three counts of criminal sexual conduct in the third degree.
Locke has been prohibited from being on school property or at any school events.
Locke is employed by the Plymouth-Canton Community Schools district through a third party, CoachEZ, LLC. CoachEZ, LLC released the following statement Friday morning:
"CoachEZ, LLC is dedicated to providing its school partners with quality athletic coaches. The safety of our partner's students is of extreme importance to us.
Earlier this week, CoachEZ was notified of a concern involving Mr. Eric Locke a contracted coach on assignment in the Plymouth-Canton School district. Consistent with CoachEZ's procedures, the contractor was removed from all access to assignments in the schools we serve.
CoachEZ and Plymouth-Canton Schools will keep in contact with each other and have agreed that until such time there is a legal resolution, Mr. Locke will not be allowed to provide services. We have also been notified, Mr. Locke is prohibited from being on school property or at any school events.
In unusual cases such as this, our first priority is to follow policies and procedures that ensure the safety and support of the students. Like the local district, our commitment and focus is on providing a quality services to the families and children. CoachEZ is known for this and we will continue to strive for excellence in education in every district that we serve.
Out of respect for those involved and for the legal justice process we will not speculate or comment further. CoachEZ will cooperate fully with our school partner and the Canton Township Police Department."