Chevron to buy Hess for $53 billion as biggest US oil companies get even bigger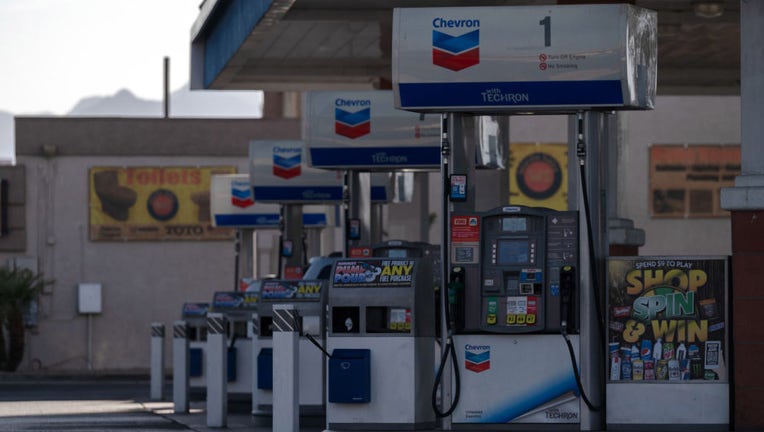 article
NEW YORK - Chevron is buying Hess Corp. for $53 billion, and it's not even the biggest acquisition in the energy sector this month as major producers seize the initiative while oil prices surge.
The Chevron-Hess deal comes less than two weeks after Exxon Mobil said that it would acquire Pioneer Natural Resources for about $60 billion.
Crude prices are up 9% this year and have been hovering around $90 per barrel for about two months.
Chevron said Monday that the acquisition of Hess adds a major oil field in Guyana as well as shale properties in the Bakken Formation in North Dakota.
Chevron is paying for Hess with stock. Hess shareholders will receive 1.0250 shares of Chevron for each Hess share. Including debt, Chevron valued the deal at $60 billion.
RELATED: Rite Aid closing nearly 100 stores as part of bankruptcy; here's the list
Chevron said the deal will help to increase the amount of cash given back to shareholders. The company anticipates that in January it will be able to recommend boosting its first-quarter dividend by 8% to $1.63. This would still need board approval. The company also expects to increase stock buybacks by $2.5 billion to the top end of its guidance range of $20 billion per year once the transaction closes.
The boards of both companies have approved the deal, which is targeted to close in the first half of next year. It still needs approval by Hess shareholders.
Shares of Chevron Corp. declined nearly 3% before the opening bell Monday. Hess Corp.'s stock rose slightly.
RELATED: Amazon will now fire workers who refuse to return to the office three days a week