Clark Park Winter Carnival and Hockey Classic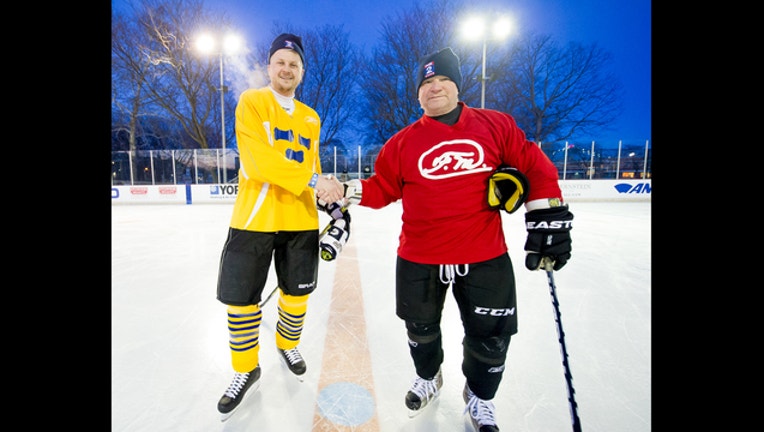 article
Ice skating, carriage rides, face-painting - what more could you ask?  It's the annual Clark Park Winter Carnival, Saturday February 16th in the heart of Southwest Detroit. 

It's family fun - with food, a petting zoo, music and more from Noon until 4:00pm!  

Then, join FOX 2's M.L. Elrick for the Clark Park Winter Carnival Hockey Classic!  This year - TWO outdoor charity hockey events, a women's game followed by the annual men's game.  M.L. leads one team while local defense attorney Mike Rataj leads the other.  They haven't always seen eye to eye but this face off is all for a great cause.  It's all in support of Clark Park - a place that provides year-round opportunities for kids and families.  Bundle up and come catch the action on the ice! 

All funds raised go to the Clark Park Coalition, which was formed in 1991 when the City of Detroit closed Clark Park during a fiscal crisis.  Parents and residents of Southwest Detroit created the Coalition, which works with the Detroit Recreation Department to keep the park open. 

The Clark Park Coalition provides amazing opportunities for children - offering one of the nation's only free inner-city hockey programs, on the only regulation-sized outdoor ice hockey rink in Metro Detroit. They also offer athletics and after-school youth programming. 
Suppor the cause here:  https://www.patronicity.com/project/clark_park_outdoor_classic_2019#!/