Costco shopper says he cracked secret to wholesaler's price tags and mysterious asterisk: 'An insane deal'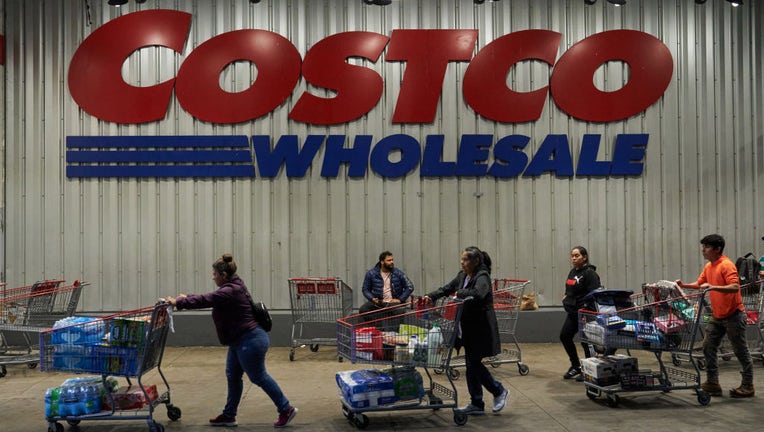 article
A Costco shopper has taken to TikTok to reveal the meanings behind the prices of Costco items.
In a video that has garnered 1.3 million views and counting, Ryan Quinlan, @butthatsmyopinion, translates to customers of the wholesaler what each marked price allegedly means based on the cents.
"Never miss a great deal again," Quinlan captioned the video.
COSTCO MEMBERS CAN BUY GIFT CARDS FOR LESS THAN ACTUAL STICKER PRICE, TIKTOK USER REVEALS
The secret behind the prices lies behind the period — which serves as an identifier for possible discounts.
"I had first learned about the rule after noticing patterns in Costco pricing," Quinlan told FOX Business.
"My wife and I enjoy going to Costco frequently and eventually when we noticed the little asterisk I wanted to know what it meant."
That interest led him to an online forum where users explained the prices.
COSTCO QUICKLY SELLING OUT OF GOLD BARS LISTED ON WHOLESALER'S WEBSITE: 'IMPECCABLE QUALITY'
"If you're at Costco and you see either the star or prices not ending in 99 cents, it may be an insane deal," said Quinlan.
Prices that end in ".99" are considered to be a full price or regularly priced item.
Anything ending in a ".97" is counted as a "store manager deal."
"It's exclusive to that store and it's probably not gonna last long," the TikToker continued.
COSTCO SOFA GOES VIRAL, CAUSING DEBATE ON TIKTOK: 'WAY TOO EXPENSIVE'
Prices ending in ".49" and ".79" have the same meaning — a manufacturer special offer.
These prices allude to products that are going through a trial run to see how they sells — and "it's usually cheaper than the retail price," Quinlan noted.
Items that end in a ".00" are believed to be low in stock; the managerial team is trying to get these items off the shelf.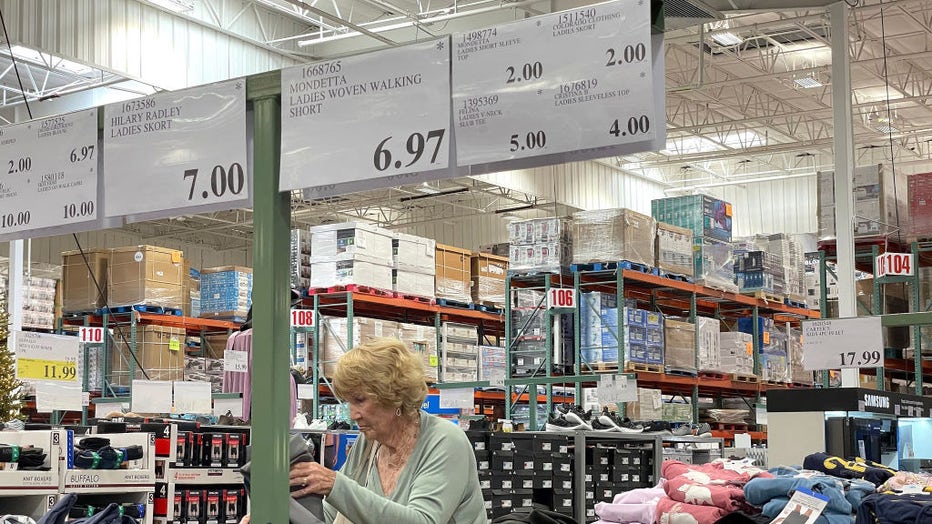 FILE - A customer shops for clothing at a Costco store on August 31, 2023, in Novato, California. (Photo by Justin Sullivan/Getty Images)
The mystery behind the asterisk that's seen on Costco price tags was also addressed.
COSTCO FANS LOVE THIS 'HIDEOUS' CLOTHING ITEM THAT'S SELLING OUT QUICKLY: 'I NEED THIS IN MY LIFE'
Price tags with an asterisk serve as a notice for discontinued items, which are priced very low in hopes of selling them quickly.
"They just want it gone, so they usually do some bonky deals on these," Quinlan added.
Costco shoppers shared thoughts in the comments section on TikTok.
"I work at costco. Can confirm. Also, if you buy an item full price within 30 days and we still have the item in the inventory you can price-adjust," one user commented.
COSTCO'S FOOD COURTS ARE BRINGING BACK THIS FAN-FAVORITE HOT DOG TOPPING 
"I call it the 'asterisk of death' - RIP my fav discontinued products," another TikToker shared.
Quinlan also joined in on the conversation to share another trick regarding special pricing.
"Any time I see the special pricing I always check retail price online," he noted. 
"So I can see what it'd cost me at other retailers. Like if it's $100 in store but $200 on amazon and bestbuy, then I know it's a great deal."
Others noted that this breakdown is true for most stores.
COSTCO ADDS CHURRO BUNDT CAKE FROM SMALL CALIFORNIA WHOLESALE BAKEHOUSE: 'CERTIFIED BANGER'
"Best Buy operates the same way with the first three points," one commenter wrote.
After putting this theory to the test, Quinlan wanted to share the news with his thousands of followers on TikTok.
GET FOX BUSINESS ON THE GO BY CLICKING HERE
"Only a few Costco trips later did I realize all the great deals were using the special deal pricing codes and I thought others would love to know since it's helped me find great deals," Quinlan commented.
"While I don't think there are exceptions to the pricing codes they use, it doesn't always mean it's a must-buy deal."
Costco declined to comment about the meaning behind its price tags at this time.