Dan and Jennifer Gilbert to invest $500M into Detroit, wiping property tax debt for residents
DETROIT - A new philanthropic initiative from Dan and Jennifer Gilbert that targets homeownership in Detroit will wipe out back taxes on 20,000 properties with a massive investment.
A $500 million investment from the mortgage lending mogul from two philanthropic funds will be spread out over the next 10 years in hopes of breaking intergenerational poverty perpetuated by unpaid debt on properties.
Thursday's announcement will start with an initial $15 million investment that will completely eliminate all property tax owed by low-income homeowners in Detroit. A release from the Gilbert Family Foundation says it will preserve $400 million in equity in the city.
"Property tax foreclosure was the primary cause of blight and abandonment in those homes," Dan said during a press conference, alongside his wife. 
Prior to the announcement, Jennifer Gilbert said she had participated in community meetings around the city to better understand the plight that residents faced. Beyond just the need for more money, those most threatened by falling behind on bills had the hardest time accessing available resources, Jennifer said.
Services like the Homeowners Property Tax Assistance Program (HPTAP) offered help, but it wasn't enough. 
Under the new plan, the Detroit Tax Relief Fund, which will be orchestrated by the Wayne Metro Community Action Agency, will be scaled up to the entire city.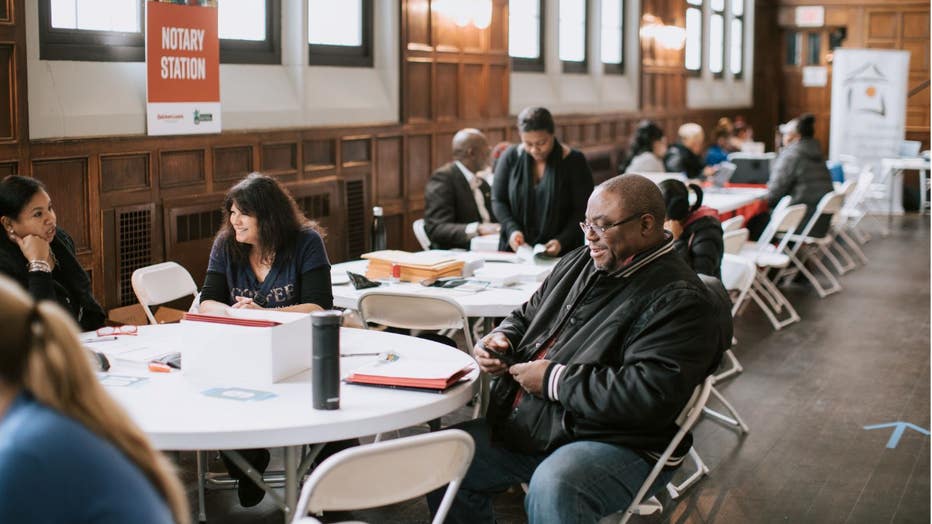 Residents that successfully apply for the HPTAP and get their current property taxes exempted or paid, will have the remaining debt paid off through the Detroit Tax Relief Fund. 
Dan said the existing costs on properties have kept citizens from going to schools and caring for their children. But it also builds upon a cycle of investment, business, and wealth creation, which allows for more investment and then more business.
"It's the good version of capitalism 101," Gilbert said during a Q&A.
The Gilbert Family Foundation will contribute $350 million while the other $150 million will come from the Rocket Community Fund. 
An assessment of delinquient homes in Detroit found that 90% of homeowners behind on their property taxes should qualify for the HPTAP. Requirements to be eligible for the relief include:
Being a Detroit homeowner

Meet the income guidelines for the Homeowner Property Tax Assistance Program

Successfully apply for the HPTAP

Enroll in Pay As You Stay
More information will be available at www.WayneMetro.org or by calling 313-244-0274