Dan Gilbert starts ballot drive to cut Michigan car premiums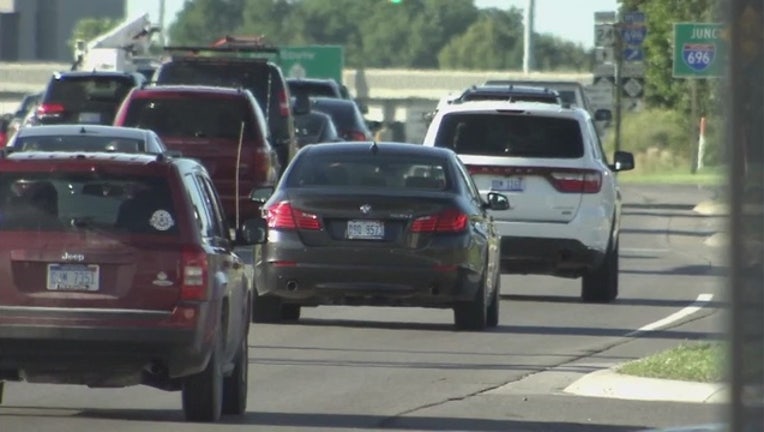 LANSING, Mich. - Billionaire businessman Dan Gilbert is starting a ballot drive as a "failsafe" in case Michigan's Republican-led Legislature and Democratic Gov. Gretchen Whitmer don't enact legislation to cut the country's highest auto insurance premiums.
Quicken Loans vice president of government affairs Jared Fleisher said Monday that a ballot committee, Citizens for Lower Auto Insurance Rates, will be created this week.
If Gilbert's group gathers enough voter signatures, the Legislature could approve the initiative and sidestep a veto. The House and Senate have passed differing bills that Whitmer has criticized, though negotiations are ongoing.
Fleisher says it'd be best if legislators and Whitmer enact a law to reduce rates by letting people opt out of mandatory unlimited medical benefits. But he says signature-gathering must begin soon as a backup. 
Earlier this month, the Michigan House and Senate both passed bills that were aimed at cutting the country's highest average auto insurance premiums by eliminating a requirement that drivers buy unlimited medical benefits to cover crash injuries.
Whitmer said she would veto the legislation because it falls short in her eyes.
"They can either negotiate in good faith and send me a good bill that actually protects consumers while we also continue to negotiate the budget that fixes the damn roads, or they can send one of the current bills that fails to protect Michigan drivers and we can start all over again," said Whitmer, who has proposed an unpopular 45-cents-a-gallon fuel tax increase to boost funding for deteriorating roads.
The Democratic governor said a state House-passed plan would not guarantee savings for motoristsor go far enough in ending the use of non-driving factors to set rates. The GOP-controlled state Senate also approved a bill this week following years of legislative stalemates over the issue.
The House legislation would allow motorists with health insurance to forego mandatory unlimited personal injury protection, or PIP, which only Michigan currently requires. Insurers would have to cut PIP rates, which can make up about half of a customer's bill, by between 10% and 100% for five years, depending on the coverage chosen between $0 and $500,000. That could amount to an estimated $120 and $1,200 in savings for someone paying $2,400 annually per car, assuming the PIP fee accounts for half their bill, according to Republican projections.