Davontae Sanford arrested for assault with deadly weapon in Phoenix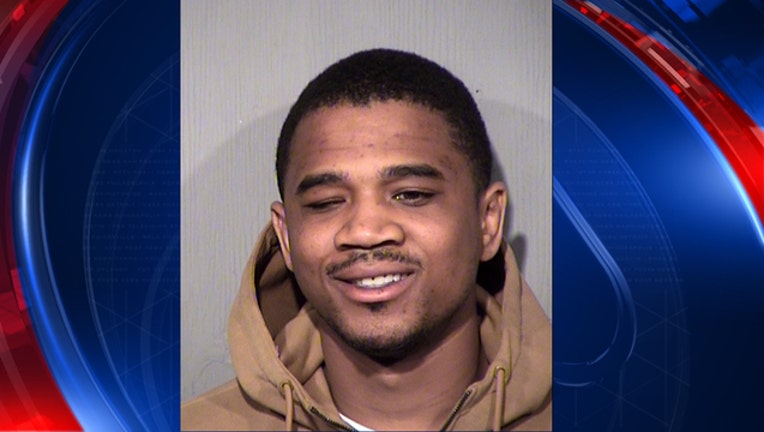 article
DETROIT (WJBK) - Davontae Sanford, who spent years in prison for a quadruple murder he did not commit, was arrested this week for aggravated assault with a deadly weapon.
Sanford was arrested Tuesday evening in Phoenix and faces charges of aggravated assault with a deadly weapon and endangerment, FOX 2 has learned. The specifics surrounding his arrest was not released. 
Sanford was released from prison in 2016 where he was incarcerated for the murders of four people - crimes he did not commit.
Although he confessed to the crime, Sanford claims police threatened him and that he lacked the mental ability to make decisions for himself at the time.
Last September, Sanford was shot near his apartment in Detroit as he was returning home from visiting his mother. 
Also last year, Sanford filed a federal lawsuit against the city of Detroit and several police officers in connection with his wrongful imprisonment.
He was freed by a judge after a Michigan state police investigation in 2016. The city and the officers have declined comment on the lawsuit.
Davontae was 15 when he pleaded guilty to four murders and was imprisoned in 2008. He's 24 years old now. Sanford walked out of prison Wednesday, after a judge erased the guilty pleas at the request of Wayne County prosecutor Kym Worthy.
The case appeared closed and unremarkable until lawyers discovered a hit man's confession to the same killings -- along with eight other killings -- just 15 days after Sanford was sent to prison.
That touched off years of efforts to get the guilty pleas set aside, but prosecutors resisted at every turn until state police were asked last year to take a fresh look. The hit man's name is Vincent Smothers.
Wayne County Prosecutor Kym Worthy laid out the entire process of getting Davontae freed last year and pointed out the young man entered a guilty plea, even though he didn't do the crime.
"This wasn't a young man that made his decision to plead guilty in a vacuum. He was consistently offered a chance to speak with his family members and any other person he wanted to speak to before he made the decision to plead guilty," Worthy said.
But former journalist Bill Proctor who is founder of Proving Innocence which played a role getting him released, ripped into Worthy at the time.
"Kym Worthy did not mention today that in this long running explanation of process and procedure, there was no seeking of true justice," he said at the time. "It was just a matter of taking step one, to step two, to this judge, to this prosecutor, to this appeal. The real bottom line is she had the authority that she essentially did not use."
Davontae talked about staying focused while behind bars. He read, wrote, and got an education because he knew he would be freed someday. He says his goal now is to continue his education, focus on young people who are at risk, and has a message to anyone incarcerated: stay strong.