Delta plane backs into terminal while taxiing away from gate at Detroit Metro Airport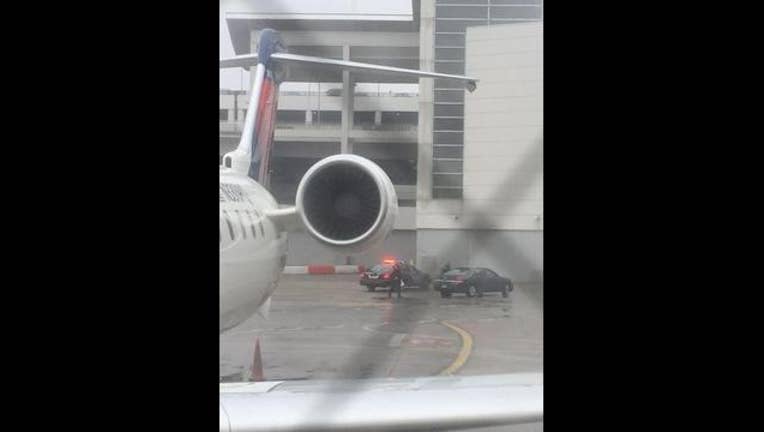 article
A scary scene Wednesday for passengers and terminal goers at Detroit Metro Airport. 

According to Delta, flight 3443 bound for Chicago around noon was taxiing from its gate to the runway when prior to departure, the tail of the plane came in contact with the terminal building.  
Michael Conway, DTW spokesperson said no one inside the terminal or passengers on the plane were hurt. When asked about of the damage, the airport says there was no significant damage and the terminal is structurally sound. 

Delta also confirms there were no injuries on board and maintenance is evaluating the CRJ-900 aircraft and will make all repairs necessary.

Passengers on the plane were re-accommodated on an alternate aircraft with minimal delay to their original schedule.