Detroit incinerator to be demolished on June 11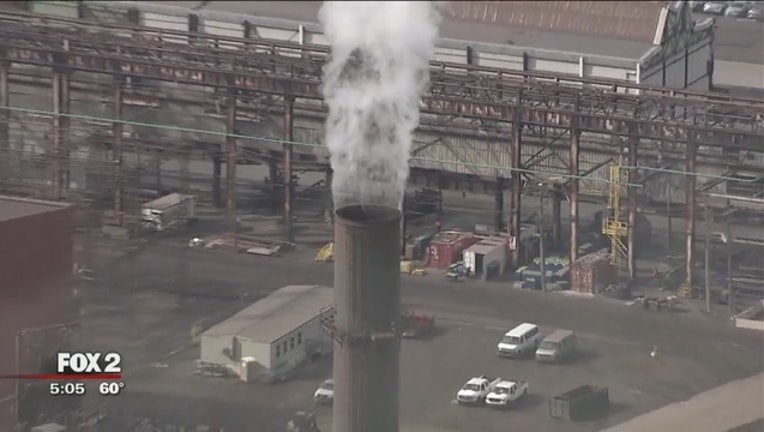 article
DETROIT (FOX 2) - The days for Detroit's notorious incinerator facility are numbered with officials eyeing June 11 for its demolition.
While much of the facility has already been dismantled, the smokestack is expected to fall in the early morning hours on Sunday. 
A scheduled implosion of the iconic tower will be the final phase of a year-long process of taking apart the incinerator, which was previously owned by Detroit Renewable Power before it ceased operations for failing to keep up with requested air quality improvements.
The City of Detroit pressured Detroit Renewable Power to make fixes to its facility after numerous complaints about harmful fumes causing stress for the surrounding public. Located at the interchange of I-94 and I-75, it's stood for 34 years. 
Detroit now exports its trash to landfills outside the city.
"The full demolition of the incinerator is a relief to many people in the city," Tyrone Clifton, director of the Detroit Building Authority. "We owe it to them to remove this unwanted structure from their community in as safe a manner as possible, and we have the best team in place to do that."
RELATED: Detroit incinerator demolition in sight after years of fraught operations
Last May, the Detroit Building Authority selected Homrich Wrecking for a $1.3 million bid to cover the cost of the demolition. 
Once it's demolished, the final phase of demolishing the facility will be in July. 
Dismantling the Incinerator
While the implosion will be the final phase, materials have been removed from the facility for months. 
As part of the proposal, Homrich Wrecking has been selling scrap metals out of the facility. Before then, it was removing hazardous materials from inside the complex.
Dykon Explosive Demolition will be doing the demolishing of the smokestack with a controlled explosion. 
If everything works out, it should fall westerly on the incinerator property, away from the closest residential area. 
Before then, the city will close Russell and Ferry streets to establish a safety perimeter. Dust will also be quelled with water misting machines. After its felled, crews will remove the excess material from the nearby roads and sidewalks. 
Air quality will also be checked before and after the event.