Detroit man wins $2 million on Michigan Lottery scratch-off ticket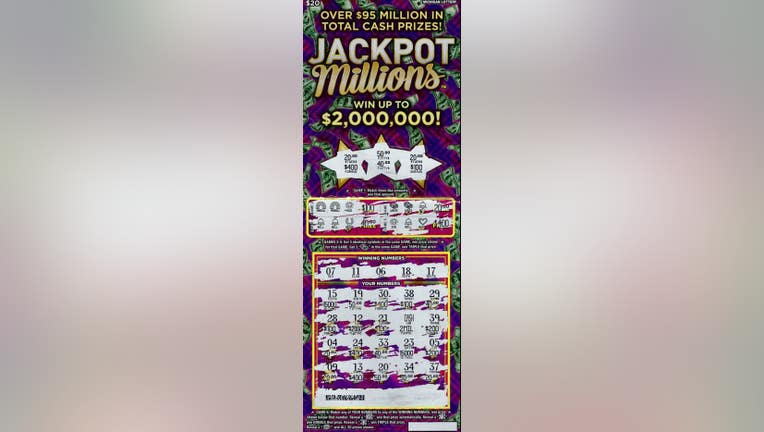 article
DETROIT (FOX 2) - A Detroit man won a $2 million prize from a Michigan Lottery scratch-off ticket he bought at a Warren gas station.
The 53-year-old, who chose to remain anonymous, purchased the Jackpot Millions ticket when he stopped at Fast Track Gas Station at 30953 Mound Rd. with his wife on Christmas Eve.
"When we got in the car after buying our tickets, I looked at the Jackpot Millions ticket and said to her: 'Winning $2 million would be life-changing!'" he said. "We started scratching our tickets when we got home, and when I saw I'd won the $2 million top prize, I was in shock! Winning this prize truly is life-changing."
The man chose to receive his prize as a one-time lump sum payment of about $1.3 million rather than 30 annuity payments for the full amount. 
He plans to use the money to pay bills.