Detroit marijuana shop and security guard robbed, police search for suspects
DETROIT, Mich. (FOX 2) - A group of suspects were seen on camera robbing a security guard and a recreational marijuana shop in Detroit. 
The incident took place around 6 a.m. Saturday, at Cloud Cannabis on Mack Avenue. Detroit police are still looking for the suspects and are asking the public for assistance. 
Two men ambushed the security guard parked outside the shop, approaching the vehicle from both sides, police said. They stole the guard's phone and keys. Soon after, an SUV hit the side of the shop and allowed the suspects to enter the building.
Once inside, they kicked an office door open and stole two safes.
"This is a regular neighborhood for the most part," said Michael Jarratt, a neighbor who lives across the street. "Never had any real trouble – more so than living anywhere else that I have around the city."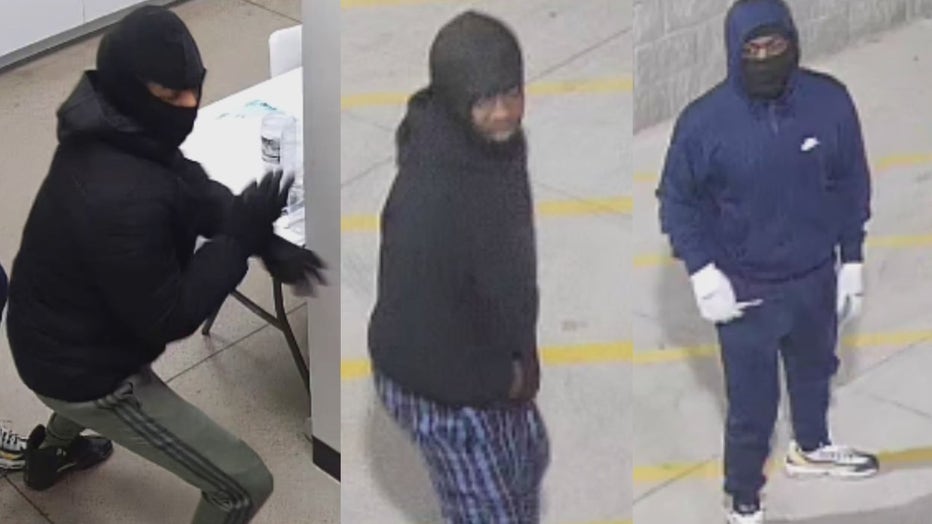 The crash into the building startled neighbors, who called 911 and alerted police.
"I heard it again, I looked out, and that's when I saw the white truck running into the building," another neighbor said.
Anyone with information is asked to call Detroit Police at 313-267-4600, or Crime Stoppers at 1-800-SPEAK UP.