Detroit officer gets probation for beating wrongly accused Meijer shoplifter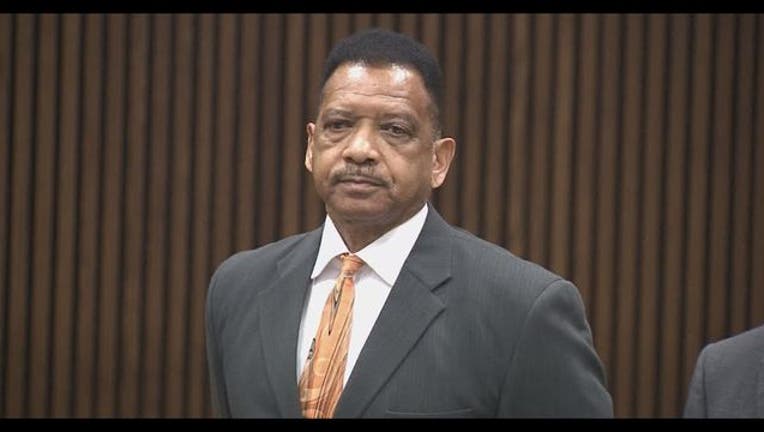 article
DETROIT (WJBK) - An off-duty Detroit officer was sentenced to 3 years probation for beating a wrongly accused shoplifter at a Meijer store in Detroit.
Working a second job as Meijer security, Lonnie Wade was caught on both surveillance and cell phone video using excessive force on a man he accused of shoplifting. The incident happened October 2017 at the store on 8 Mile Road near Woodward.
Mother of beaten, wrongly accused Meijer shoplifter comes forward
Police say Wade accused 23-year-old David Bivins of shoplifting and when an altercation ensued, proceeded to hit him with a baton. Bivins suffered a cut lip and broken tooth as a result.
Following the incident, Detroit Police Chief James Craig announced back in October 2017 that there was no evidence of retail theft. He said Bivins and his girlfriend entered the store with several shopping bags, making Wade suspicious. When the officer decided to detain the two, the woman became upset. Holding receipts in her hand, she explained they wanted refunds for items they were returning. He says Bivins was moving items from bag to bag to get organized.
Detroit police chief defends officer's baton use in arrest caught on video
Bivins was arrested for disorderly conduct, and resisting and obstruction, but was released from jail after the Wayne County prosecutor's office rejected a warrant of resisting and obstructing. He has filed a lawsuit against Meijer and Detroit police for the wrongful arrest and beating.
Wade pleaded guilty and appeared in court Monday to learn his sentence.
Wrongly accused shoplifter sues Meijer, officer who beat him
"What you did at that date any time does erode trust in the police and ultimately hurts the community and the system because it makes it more difficult to combat crime," the judge said. "And further it really makes it less safe for the people that you work with."
Wade was sentenced to 3 years probation and 80 hours of community service.
Warrant returned for more info in Meijer beating by Detroit off-duty officer