Man wanted for shooting at Detroit police arrested in Novi trailer park
DETROIT (FOX 2) - Detroit police have found the man wanted for shooting at officers over the weekend.
DPD announced that suspect Tyler Hood, 33, was arrested at a Novi trailer park Monday night, located near Washington and Jackson streets.
The investigation lead police to a trailer park community in Novi on the 26000 block of Jackson Street. A Special Response Team delivered the search warrant due to the dangerous circumstances.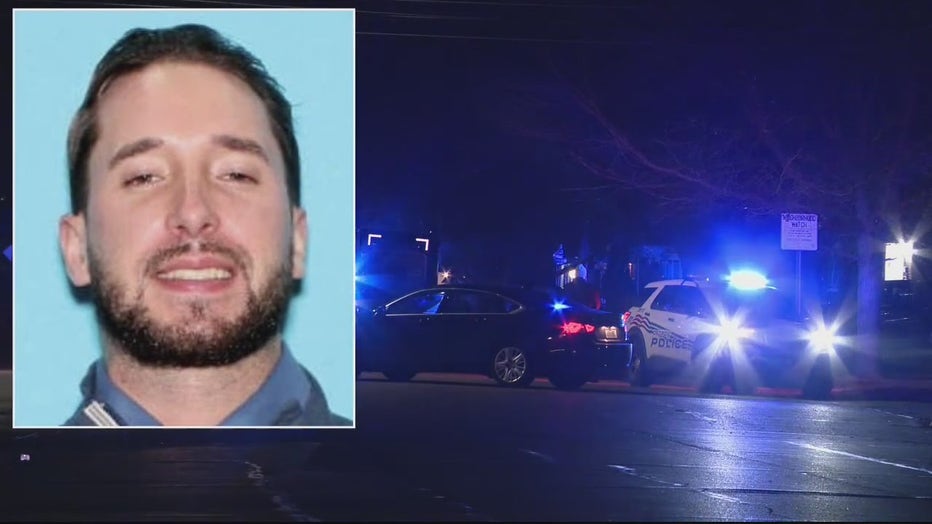 Trained negotiators got him out of the house safely. A woman was inside the residence, the same one who was detained on Saturday night. 
Detroit police credited Michigan State Police, the homicide task force and the Novi Police Department for the arrest.
Police are now investigating what he's been doing the past 48 hours.
The manhunt began around 8:30 p.m. Saturday night when Detroit police who were on the city's west side spotted an armed man getting into a vehicle. When they tried pulling him over, the suspect instead fired shots at police before fleeing. 
Investigators say Hood fired three shots at DPD officers during the pursuit but there were no injuries.
A short chase ended before the suspect left the vehicle and fled on foot. According to police, they originally responded to the west side location after a Shotspotter alert. 
Hood had been missing since the chase was initiated. Police said a woman was in a passenger seat of the car that Hood fled in. She cooperated with the investigation, police said. 
"They tried to initiate a traffic stop in the area of Puritan near Beaverland. Once they tried to initiate that traffic stop, shots were fired at the officers," said Cmdr. Arnold Williams. "The pursuit lasted about a mile and a half."
Williams, who works in the sixth precinct of Detroit, said the chase ended in the area of Bramble and Lyndon.
"He's at large. We are looking for him," he added. "We are considering him to be armed since we have not recovered a weapon at this time."