Detroit police, city leaders host community forum to get involved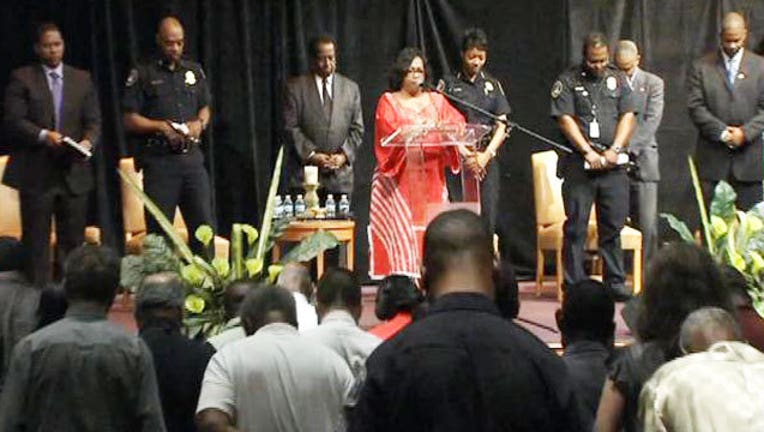 article
A call to action tonight from Detroit police and other community leaders. 
The police say they can't fight crime on their own and they need residents to get involved. 
"I don't believe the police are doing half the work they can do," said one resident. 
That is the sort of mind-set the city of Detroit is working to change.
On Monday during a call to action meeting at Second Ebeneezer Church, Detroit police brass tried to break it down. Murders may be up but other crimes are down and response times have been cut in half.
Although the department is working harder with fewer officers, they are actively working to hire 300 more over the next year.
"It's still not good enough, we still have more work to do," said Cmdr. Renee Hall. 
But Detroit will never be able to make a true dent in crime - until the people do their part.
This meeting focused on the faith-based community, who is gaining trust with Detroit police - something they haven't had in the past.
"It galvanizes a coalition between the pulpit and the police department," said Bishop Corletta Vaughn. "Once we believe they will do what they say, then we can influence the people."
"I came because I want to make a difference in the community," said resident Miriam Smith. "I'm tired of the violence and I want to make some changes."
Andy Arena, who leads the Detroit Crime Commission, said that if people are tired of the crime and blight, at some point they have to stand up and, "take it on their own."
Muhsin Muhammed who is president of the Grandmont patrol is a perfect example.
He created a network between residents, patrols and police. Neighbors are talking and because of that, in his neighborhood, crime is down.