Detroit police need help finding missing mother, son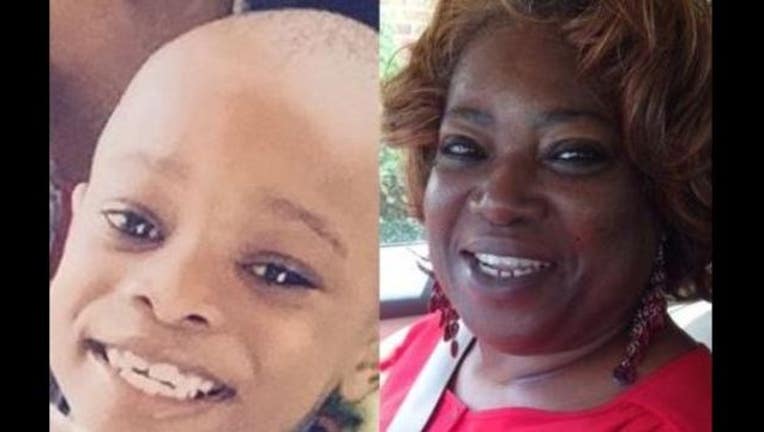 article
Detroit Police need help finding Reba Denise Johnson and her son, Jordan Haynie.
Reba and her son, Jordan, was traveling on an Amtrak train to Detroit from Louisiana and has not been heard from since their departure on July 3, 2015.
Detroit Investigators were notified and confirmed that Reba and her son got on an Amtrak train heading to Detroit from a connecting stop in Chicago on July 4. Investigators believes that Reba and her son, Jordan is somewhere in the Detroit area.
Reba and Jordan's family member is concerned because Reba takes medications for both mental and health issues and left all of her medication at home.
Reba is described as a B/F/53, 5'5", 200, dark brown complexion, large build, short brown hair with blond highlights, brown eyes, with tiny moles on her face. Clothes description was not provided. Reba has also been diagnosed with schizophrenia and other health concerns.
Jordan is described as a B/M/6, 4'5", 45 lbs., light brown complexion, thin build, short faded hair, brown eyes. Jordan has a speech impediment and is cognitively delayed. Jordan may have an iron man or spider man toy with him.
If anyone has seen Reba and Jordan and know of their whereabouts, please contact Detroit Police Criminal Investigations at (313) 596-1301.