Detroit police on why stolen car owners wait before being told of their recovery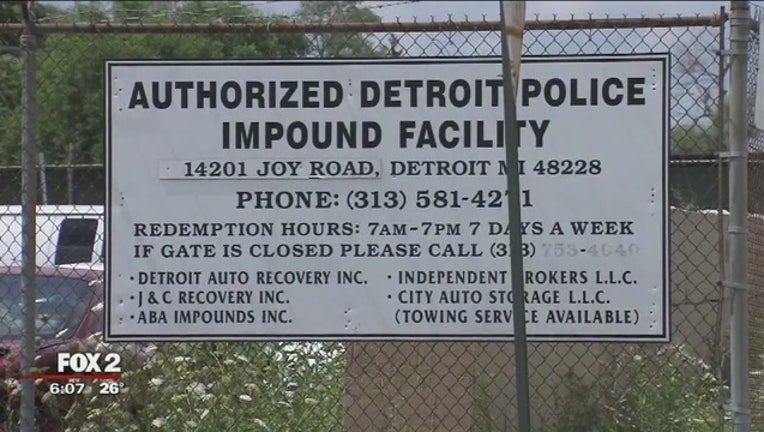 article
DETROIT (FOX 2) - It happens time and time again - a car is stolen in Detroit, then recovered but the owner is not notified until months or years later.
Then car owners are hit with storage fees in the thousands.
Andrew Carter's car was stolen right outside his Detroit home in October of 2014. It was found the same week but he wasn't told until two years later. Then, he was given an $11,000 towing and storage fee. 
The same problem happened to Chris Becker roughly two weeks ago and told he owed $8,000.
Becker learned his car had been sitting at Michigan Auto Recovery for 17 months. The towing company told FOX 2 it is Detroit police which notify theft victims.
Detroit police waived the fees in both of these cases. But after seeing Becker on FOX 2 half a dozen people reached out citing similar issues.
"We tow 30,000 cars a year - and that's not justifying a mistake," said Asst. Chief James White, Detroit police.
White says in both Carter's and Becker's cases, there had been a "processing error." The officer on Becker's case never notified DPD's crime reporting unit. The first step - a critical one.
"We're going to look into that and see what happened," White said. "It could be a training issue, certainly it was a system failure."
FOX 2: "I understand a system failure but what about these fees?"
"Those fees were erased," White said.
FOX 2: "So when you say erased, so the towing company loses out?" 
"It's not about losing out if there was a failure in the process," White said.
FOX 2 "But the towing company did their job."
"The towing company did their job absolutely," he said.
Detroit police agreed, it's unfair to charge anyone whose had their car stolen thousands of dollars.
White says many of the cars had been discovered through the department's auditing process - a process they're now looking into.
"We'll look at it, we will see what happens," White said. "We're being transparent and we own that." 
Friday Detroit police are now reaching out to those who contacted FOX 2.
 
"If it's something that we did - or something we failed at, we will do exactly what we did with the other tow situation," White said. "We'll try to get the fees waived. Even if we have to pay it ourselves we will look at that as well."
White also says Detroit police is now auditing its own towing company -- and every company it works with.