Detroit Public Schools job fair August 14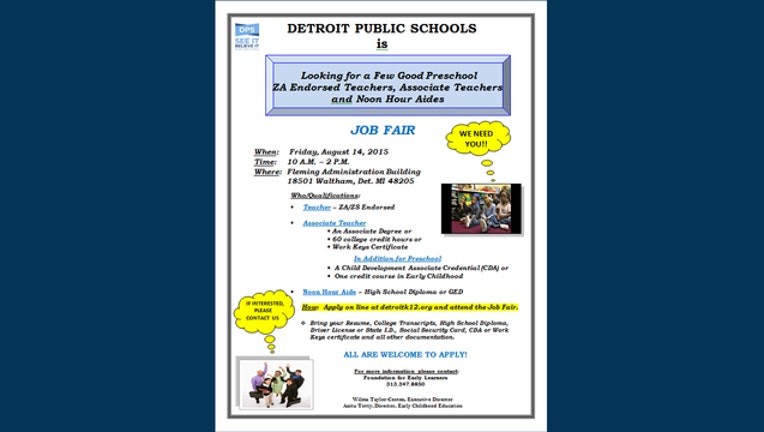 article
(WJBK) - Detroit Public Schools is looking to hire preschool ZA endorsed teachers, associate teachers and noon hour aides. The district is holding a job fair Friday, August 14 from 10 a.m. - 2 p.m. at the Fleming Administration Building, located at 18501 Waltham.
You're asked to bring your resume, college transcripts, high school diploma, driver's license or state ID, social security card, CDA or work keys certificate and all other documentation. You're also asked to apply online at www.detroitk12.org and to attend the job fair.
Qualitifcations:
Teacher: ZA/ZS Endorsed
Associate Teacher : an associate degree, 60 college credit hours or work keys certificate
In addition for preschool: A child development associate credential (CDA) or one credit course in early childhood
Noon hour aide: High school diploma or GED
For more information, please contact the Foundation for Early Learners at (313) 347-8850.