Detroit steps up effort to clear illegal dumping of tires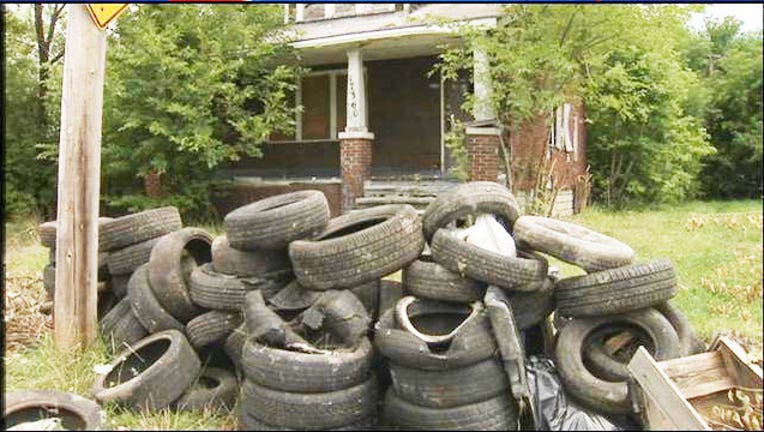 article
Detroit (WJBK) - Blight in the city of Detroit does not make for a pretty picture.
And resident Brenda Taylor says illegal tire dumping only adds to the mess. But the city of Detroit says it's working to combat the problem.
"Since Mayor Mike Duggan has been in office (we've) established an illegal dump site cleaning crew that puts a focus on removing tires from the city," said Ron Brundidge from the city Department of Public Works.
On Friday this crew was removing tires from an east side neighborhood.
"The crews are picking up between 600 and 650 tons of debris illegally set out on a weekly basis," Brundidge said. 
City officials say the Improve Detroit app can help you can alert them when illegal dumping in your neighborhood takes place.
The app was established earlier this year and city officials say crews don't have to spend as much time searching for illegal dump sites when you report them.
"Since the application has been put in place we've gotten complaints  for illegal dump sites," he said. "And we're taking care of those within an average of seven days per complaint."
In addition to the app, city officials say plans to eliminate illegal dumping of tires and other debris involve new security cameras near known dumping sites.
"(This will) potentially set up sting operations," Brundidge said. "So we can catch some of these people responsible for the dumping."