Did you see it? Meteor-like object lights up SE Michigan sky
FOX 2 - Metro Detroit is buzzing early this morning after a bright object lit up the sky Wednesday sometime after 12:30 a.m.
What looked like a meteor could be seen overhead. There has been no confirmation officially what the object - or objects were. 
Varied eye witness posts on social media and YouTube suggest the same bright light could be seen from as west as Wisconsin and Chicago. 
One viewer by the name of Shanae Age, said that the UFO was actually three objects that became one. 
"Hi, I was sitting in my car on break when 3 astroids flew past in the sky, which eventually formed into one by the time I caught it on camera . I wanted to share my video with you. I was so amazed I had never seen anything like it," she wrote in an email to FOX 2.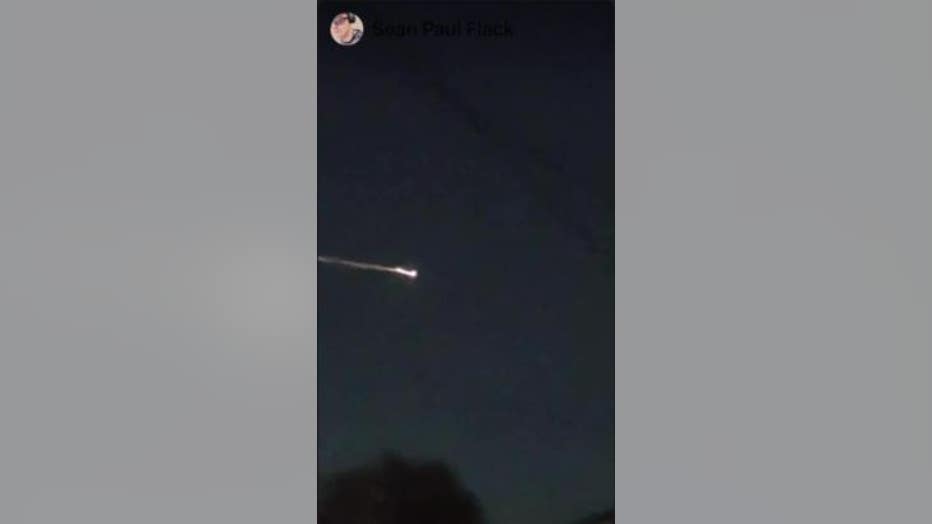 Image courtesy of viewer Becki Lynn
Viewer Shayne Score said, "Looked up at 12:43 am in Clawson MI and saw this and took a bad video. Doesn't do it any justice though it was beautiful!!!"
Stay with FOX 2 as we dig for more information and please email your videos and pictures to fox2newsdesk@fox.com or post them on our FOX 2 Facebook Page HERE.