Doctor accused of using painkiller to quicken death of 8-year-old boy, police say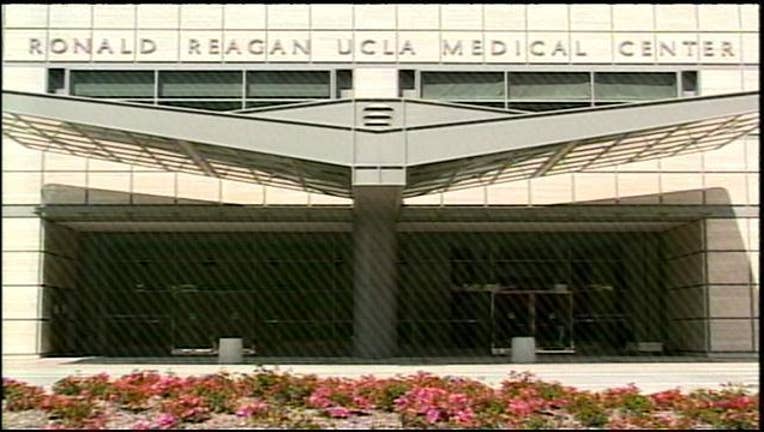 article
LOS ANGELES (AP) - Police are investigating a claim by a Los Angeles County coroner's investigator that an anesthesiologist used a painkiller to hasten the death of a gravely injured boy to increase the likelihood his organs could be harvested without deterioration, a newspaper reported Monday.
The investigation involves an 8-year-old who went into cardiac arrest after nearly drowning in a washing machine in 2013 and was removed from life support at Ronald Reagan UCLA Medical Center, the Los Angeles Times said.
The county's chief medical examiner at the time listed significant causes of death as near-drowning and fragile X syndrome, a genetic abnormality that causes intellectual and physical disabilities.
At the time of the autopsy, coroner's investigator Denise Bertone raised questions about the dose of the painkiller fentanyl given to the boy and pressed for re-examination of the case until a subsequent medical examiner added fentanyl toxicity as a significant cause of death.
However, the manner of death - accident or homicide - remains open pending the outcome of the police investigation.
Bertone's allegation is outlined in a whistleblower lawsuit she filed last month claiming she suffered work retaliation for raising questions. The county has yet to respond to the suit in court.
The allegation is "factually wrong and patently offensive," a lawyer for the anesthesiologist, Dr. Judith Brill, said in an email to the Times.
Attorney Mark Werksman wrote that Brill's "only concern was to assure that this child, who had drowned and was never going to recover, would not suffer any pain following the removal of life support."
Brill, 65, is a professor emeritus of clinical anesthesiology and perioperative medicine at UCLA.
The case is a rare instance of a criminal investigation into medical procedures used in organ donation. In 2007, a San Francisco surgeon was accused of hastening the death of an organ donor by using excessive amounts of drugs, but a jury acquitted him of the charge of dependent adult abuse.
"As you can imagine, this is very complicated," said Capt. William Hayes, who is in charge of the Los Angeles Police Department's Robbery-Homicide Division. "We need to clearly understand what was done and the implications of those actions."
The lawsuit does not name the child, but the Times said Bertone confirmed in an interview that he was Cole Hartman of Castaic.
According to the coroner's report and a 911 recording, his father came in from mowing the lawn on July 31, 2013, and found Cole headfirst in a running washing machine. His parents estimated he could have been underwater for up to 25 minutes.
Paramedics got his heart restarted and he was driven by ambulance to a hospital and later flown by helicopter to Ronald Reagan UCLA Medical Center in Los Angeles.
Physicians told Cole's family that he was not brain-dead but "would never recover normal neuro function and . could never awaken," according to an entry on his medical chart.
His parents decided to take him off life support and donate his organs.
The process required organ harvesting to wait until a ventilator was removed and Cole's heart stopped beating on its own, a procedure known as donation after cardiac death. The process has time constraints because organs can begin deteriorating immediately, some becoming unsuitable for transplantation after 30 minutes.
In addition, physicians don't know for certain whether patients in vegetative states experience pain so they administer painkillers.
The Times said that in a portion of the medical chart it reviewed, Brill did not mention fentanyl but wrote that "comfort care was provided throughout."
UCLA's policy allows the use of opioids "in doses that are clinically appropriate to prevent discomfort," the newspaper reported. Under the policy, "interventions intended to preserve organ function, but which may hasten death, are prohibited."
Cole's ventilator was removed at 10:40 a.m. The chart said his heart stopped at 10:59 a.m. and Brill declared death four minutes later.
The coroner's office assigned Cole's case to Bertone, a registered nurse who was the only full-time pediatric death investigator.
Bertone, who said she reviewed the full medical charts and autopsy records, claims in her lawsuit that the boy "continued to gasp for air" and that Brill then gave him fentanyl "with the purpose of inducing his death."
Bertone's suit and coroner's records state that the administered dose was 500 micrograms. Bertone said she had concerns about that dose being given to a boy who weighed 47 pounds.
___
Information from: Los Angeles Times, http://www.latimes.com/