Doris Roberts of 'Everybody Loves Raymond' dies at 90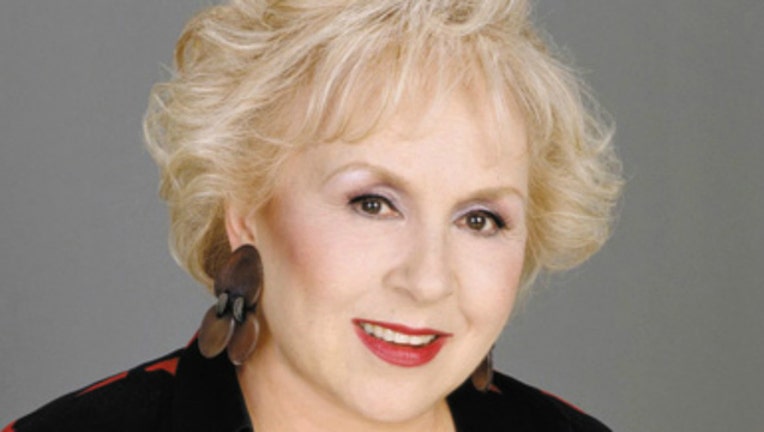 article
LOS ANGELES (AP) - Doris Roberts, who played the tart-tongued, endlessly meddling mother on "Everybody Loves Raymond," has died, a family spokeswoman said. She was 90.
Roberts died overnight in her sleep, spokeswoman Janet Daily said Monday. Daily was told of the death by Roberts' son, Michael Cannata.
The cause of death was not immediately known. Roberts had been healthy and active, Daily said.
Last month, Roberts appeared at an actors' union event that focused on the scarcity of female directors in entertainment. She asked the panel why there were so few roles for elder actors.
Roberts won four Emmy Awards for her portrayal of Marie Barone on CBS' "Everybody Loves Raymond," receiving a total of seven nominations as best supporting actress for the sitcom.
"We loved our mom, the great #DorisRoberts. A wonderful, funny, indelible actress and friend," Phil Rosenthal, the show's producer, posted on his Twitter account.
The sitcom, which aired from 1996 to 2005, also starred Ray Romano, Brad Garrett and Patricia Heaton. Peter Boyle, who played husband Frank Barone opposite Roberts, died in 2006.
"She was funny and tough and loved life, living it to the fullest," tweeted Heaton. She recalled Roberts as a "consummate professional."
Roberts also was known for her role in the 1980s TV detective series "Remington Steele." She appeared on stage and in a variety of movies, including "The Rose," ''The Taking of Pelham One Two Three" and "Madea's Witness Protection."
Her lengthy list of TV and movie credits included projects from 2015, including the TV movie "Merry Kissmas" and others slated to be released this year.
Roberts was born Nov. 4, 1925, in St. Louis and grew up in New York, Daily said.
The actress began her stage career on Broadway in the 1950s, amassing credits that eventually included Neil Simon's "The Last of the Red Hot Lovers" and Terrence McNally's "Bad Habits."
In early TV appearances, she was seen in episodes of "Studio One," ''The Naked City" and "The Defenders."
Roberts received her first Emmy Award in 1983, for her supporting role on the series "St. Elsewhere." She received a total of 11 nominations for her TV work overall, including her bids for "Raymond."
An enthusiastic cook, Roberts co-wrote "Are You Hungry, Dear? Life, Laughs, and Lasagna," a memoir with recipes, in 2005.
Besides her son, she is survived by her daughter-in-law, Jane, and three grandchildren, Kelsey, Andrew, and Devon Cannata.
---
AP Entertainment Writer Sandy Cohen contributed to this report.