DPD officer charged in gas station assault caught on video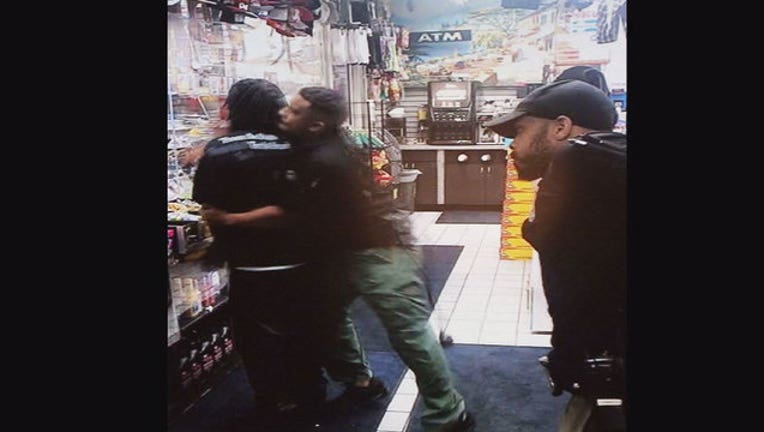 DETROIT (WJBK) - Prosecutors are seeking charges against Detroit Police Officer Richard Billingslea after two men were beaten in a Detroit gas station. 
Worthy says D'Marco Craft and Michaele Jackson pulled up to a gas station on May 31, 2017. Craft went inside and immediately recognized Billingslea, as he says he's had confrontations with him multiple times before. 
Worthy says Craft swore at the officer and left. Then Jackson, who was intoxicated at the time, came inside the gas station and Worthy says Billingslea began to assault him. 
Worthy says Billingslea pepper sprayed Jackson, who was never a threat, Worthy says, because he was intoxicated. Craft was recording the incident on his cell phone. 
Men manhandled by Detroit cops, use of force questioned - VIDEO
Worthy says Billingslea tried to throw away Craft's phone, but it was retrieved by another officer in a trash cam. Worthy says Billingslea also turned off his body camera during the encounter. 
Billingslea has been charged with Assault with Intent to do Great Bodily Harm; Aggravated Assault; Obstruction of Justice; and Assault and Battery.