Drug company responds to Roseanne: 'Racism is not a known side effect' of Ambien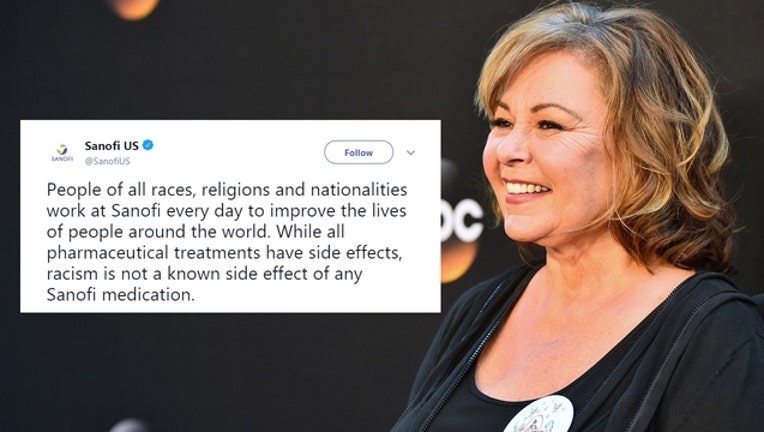 article
NEW YORK - (AP) — Roseanne Barr is partly blaming Ambien for the tweet that led to her show's cancellation, but the maker of the insomnia drug quickly retorted that "racism is not a known side effect."
Hours after ABC axed her show for her offensive tweet about former Obama adviser Valerie Jarrett — and quickly breaking a promise to stay off Twitter — the comedian was back on the social media platform.
MORE: Roseanne Barr's comedy show at MGM National Harbor canceled
She urged people not to defend her and said of her Jarrett tweet that she was "ambien tweeting" at 2 a.m.
That led to the response on Twitter by the drug maker Sanofi.