DTE officials: Building in Melvindale gas explosion a "total loss"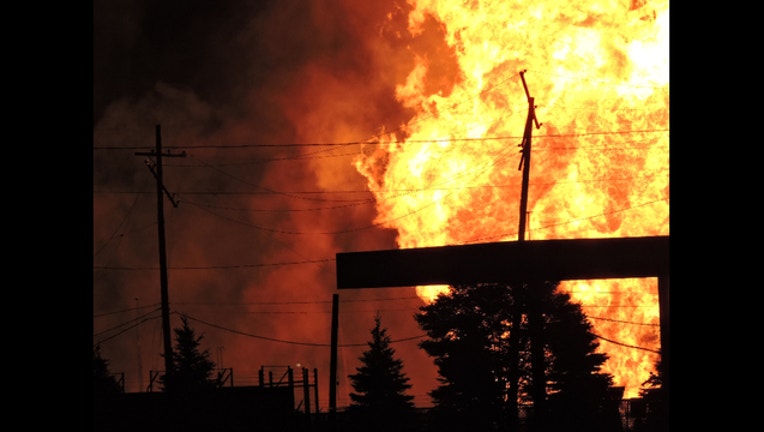 article
MELVINDALE, Mich. (WJBK) - DTE officials say the building involved in the gas explosion in Melvindale on Saturday morning to be a total loss.
While the company is still assessing the damage and the cost of repair to the facility on Allen Road and Greenfield, early findings are the building is beyond fixing, according to DTE spokesman Scott Simmons.
The explosion was caused when a 24-year-old driver turned the wrong way and crashed into a natural gas main around 3 a.m. Saturday.
Police said alcohol was a factor in the incident. Nearby residents had to be evacuated by emergency responders.
Simmons said the explosion was so powerful and hot, a significant portion of the building has been reduced to ash. Three inches of asphalt near the explosion were reduced to ash.