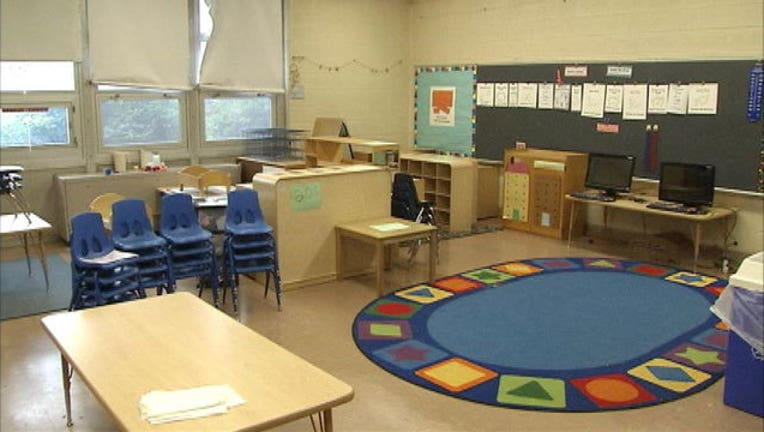 article
(WJBK) - If Detroit Mayor Mike Duggan fails to craft a rescue package for the Detroit Public Schools, no one can blame him for not trying. Mr. Duggan in town again on Thursday tells MIRS he has personally met in person and in groups with 94 of the House's 109 members and he pledges to touch base with the others before this is over.
He's invested about 200 hours in this intense lobbying effort which he describes in very positive terms noting that he's had "great conversations" and if it is was not for this issue, he never would have met all these fellow politicians.
"It's been quite the experience to be with them," he reflects.
Meeting and talking, however is one thing, but is it producing any results.  The mayor publicly for the first time reports progress toward common ground.
"I think so.  We'll know over the next couple of weeks...We see the problems the same way, now we have to figure out how to get a solution the same way," he stakes out his assignment.
Toward that end he welcomed a handful of lawmakers to the GCSI lobbying conference room where he made his pitch to Rep. Earl Poleski, (R-Jackson), Rep. Kurt Heise (R-Plymouth), Rep. Henry Yanaz (D-Macomb County), Tep. Anthony Forlini )R-Macomb County) and Rep. Klint Kesto (R-Walled Lake), and Rep. Harvey Santana (D-Detroit)
Rep. Poleksi was especially concerned about what he termed "discipline" in the DPS if the state sends in the cash.  By that he means, "Being very careful with the money that all the taxpayers are contributing."  He concedes he can't sell it unless that is in there.  "Absolutely not."
Rep. Heise described himself as neither a yes or a no on the package but he pledged he wants to solve the problem and was doing his "due diligence" with the desire to get there if he can.  "I think what we're looking at are safeguards like the Financial Review Commission and other measures that we've backed that do provide those critical safeguards."
Mr. Duggan says he agrees but warns lawmakers not to "blow the money" by not sending enough to solve the problem.
"If you put $500-700 million into the system, you'll get the same results.  Don't blow the money.  We need a standard for all the schools, charters and DPS together."
A Snyder administration source expressed confidence this week that "the numbers can be resolved."  It appears the governance issue is the tougher nut to crack.
The mayor hopes to crack it.