Duggan lays out vision for Detroit with State of the City from inside Michigan Train Station
DETROIT (FOX 2) - From Mayor Mike Duggan's new plan to tackle gun violence -  to investments in the neighborhoods, he laid out his vision for Detroit in the State of the City Tuesday.
It was held in the Michigan Central Station which was an eye sore and is being rehabilitated back into an icon, being developed by Ford Motor Company.

"You see that yellow road, 14th Street, under that yellow road we are building with the state's partnership the first public charging road in America," Duggan said.
His vision for Detroit goes beyond corporations into Corktown neighborhoods.
"We are building an all-new facility guaranteeing all the residents who are there to move into thge beutufk new buildings with no rent increase," Duggan said. "That's the neighborhood we ar ebuilding."
"this is the neighborhood we are building they can stay in new places with no rent increases."
The mayor expanded from there talking about taking away blighted properties, a project he started 10 years ago.
"The Land Bank owned 49,000 homes when I got here, and now they own 7,000," Duggan said.
Duggan spoke about replacing the vacant homes and businesses with plans to clean up alleys, broken sidewalks, and handing out money directly to neighborhood associations to beautify as they see fit.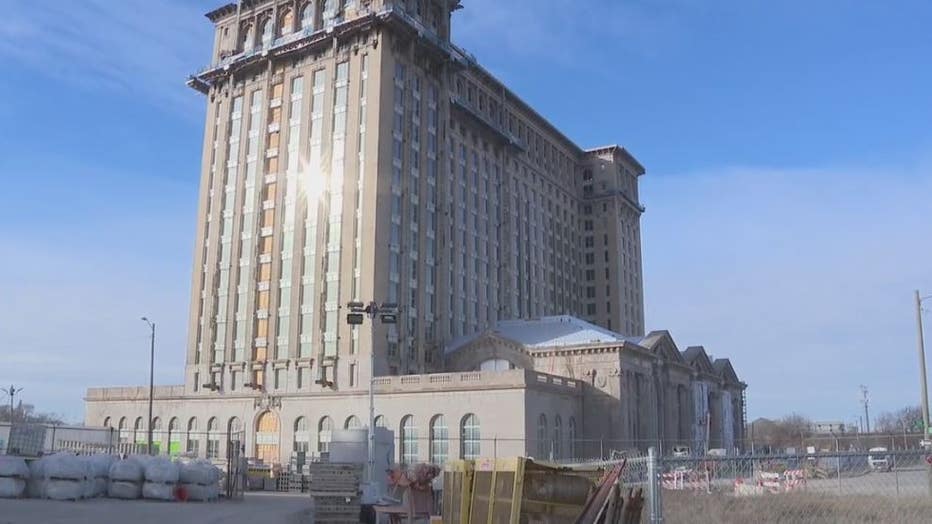 Then the mayor spoke about gun violence - how Covid created a unique scenario.
"You've had three years of cases backed up and there wasn't any room in the jail, so you've got people on the street who were charged with shooting people two or three years ago," Duggan said. "Not just in Detroit, but around the country. There was not that accountability."
The mayor introduced a new plan to address the shootings - pay community activists to be shot-stoppers, people who intervene and prevent a shooting before it ever happens.
"If your shootings go down, we'll give you another $700,000 a year to expand your program," Duggan said.
Lastly, the mayor spoke about building the downtown of the future - turning parking lots into construction projects.
"This is going to be the largest scale new construction Detroit has seen since the 1920s," he said. "
As for the Michigan Central Station, he expects Ford to occupy the building by July of this year.