Economy at center stage as Dems prepare for Flint debate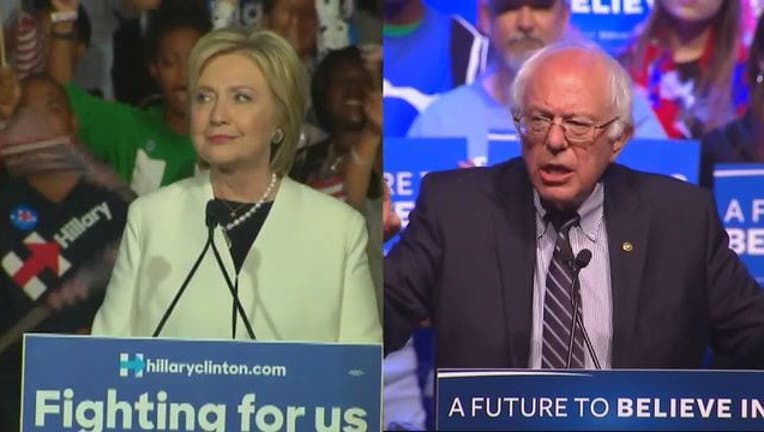 article
FLINT, Mich. (AP) - The economy was taking center stage Sunday as Hillary Clinton and Bernie Sanders prepared to debate one another in a city in tough shape long before residents learned their drinking water was tainted with lead.
The Democratic candidates were set to face off in devastated Flint just two days before Michigan's presidential primary, and were eager to highlight their differences on economic policy: Clinton claiming only she had a "credible strategy" for raising wages and Sanders hammering at her past support for trade deals that he says had "disastrous" consequences for American workers.
In recent days, Clinton has laid out a plan for a "clawback" of tax benefits for companies that ship jobs overseas, using the money to encourage investment in the United States.
Sanders wrote in Sunday's Detroit Free Press that nowhere are his differences with Clinton, a former secretary of state and senator, stronger than on trade. The Vermont senator renewed his criticism of her support for the North American Free Trade Agreement and normalized trade relations with China.
"Not only did I vote against them," he said, "I stood with workers on picket lines in opposition to them. Meanwhile, Secretary Clinton sided with corporate America and supported almost all of them."
With Clinton continuing to widen her considerable lead in the Democratic delegate count, Sanders sees upcoming Midwestern primaries as a crucial opportunity to slow her momentum by highlighting his trade policies. After Michigan's vote on Tuesday, the March 15 primaries include Ohio, Illinois and Missouri.
In Michigan, manufacturing jobs have rebounded from the depths of the Great Recession, but their numbers are still much lower than they were 20 years ago. Wages are lower, after adjusting for inflation, than when the recession started in December 2007.
The state's unemployment rate has fallen to 5.1 percent, its lowest mark in more than a decade, but is still slightly higher than the national average of 4.9 percent.
Sanders, interviewed Sunday on CNN's "State of the Union," pledged to keep his campaign going to the Democratic convention this summer even if Clinton already has clinched enough delegates to claim the nomination.
"Every state has the right to vote for the candidate of their choice," he said.
Clinton has at least 1,123 delegates to Sanders' 484, including superdelegates — members of Congress, governors and party officials who can support the candidate of their choice. It takes 2,383 delegates to win the nomination.
Maine Democrats were making their choices on Sunday.
It was a safe bet that the candidates would devote considerable time during their debate to the water crisis in Flint, which got scant attention from Republican candidates when they debated last week in Detroit.
Both Democrats have been outspoken about the horror of the city's lead-tainted water. Both have visited the city and called for a strong government response.
Sanders has urged Michigan's Republican governor, Rick Snyder, to resign over his handling of the crisis, faulting him for a "dereliction of duty." Clinton has not.
Clinton has made it a point to frame the crisis in majority-black city in racial terms, saying it never would have taken so long to address the problem in a wealthy, white area.
Clinton, while visiting black churches in Detroit on Sunday, said she had asked that the debate be held in Flint "because we want to continue to shine a bright spotlight on what happened in that community."
"One hundred thousand souls neglected, treated with indifference and insensitivity and finding themselves, particularly their children, suffering because your state government wanted to save money more than they wanted to help keep young kids' lives whole," she told church members.
The city's water became tainted when officials switched its supply from Detroit's system to the Flint River in 2014 to save money. The impoverished city's government was under state control at the time. Even before the water problem was revealed, the city faced considerable challenges. Some 42 percent of residents live in poverty, according to census data, and across the city, the average per capita income is just $14,527.
___
Benac reported from Washington. Associated Press writer David Eggert in Flint contributed to this report.
___
Follow Nancy Benac on Twitter at: http://twitter.com/nbenac