Ex-Detroit EMT gets jail time for willful neglect of duty in infant's death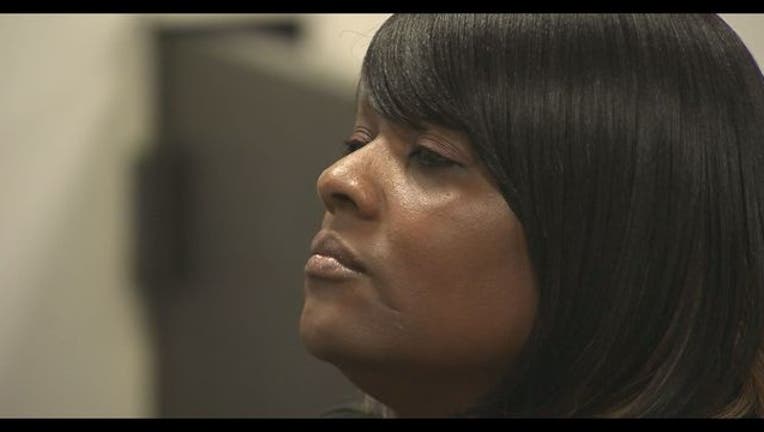 article
(WJBK) - A former Detroit EMT was sentenced to jail time and probation for willful neglect of duty after an infant died when she failed to respond to a scene in 2015.
Ann Marie Thomas, 45, was convicted by a jury and sentenced to 2 years probation, and 3 months in jail with 3 months in abeyance. That means she will serve three months in jail and if she violates probation, she will return to jail for the remaining three months.
Prosecutors say on May 30, 2015, Thomas intentionally delayed her response to a dispatch of an eight-month-old infant who was struggling to breathe at a home on Glastonbury in Detroit.
Former Detroit EMT charged with willful neglect of duty in connection with infant's death
Officials say Thomas did not respond and was instead parked just a few blocks away from the home. Another EMT unit responded but the infant, I'Nayah Wright-Trussel, died later that day.
Watch the court proceeding on FOX 2 News Now below:
The girl's family filed a lawsuit alleging Thomas told dispatch she didn't want to be on the scene for "10 minutes doing CPR, you know how these families get."
On June 24, 2015, Thomas was discharged from her employment.
Before learning her sentence, Thomas maintained her innocence speaking before the court.
"These last 3 years have been hell for me. It really has. When this all began I thought this would be my opportunity for the truth to come up, for my voice to be heard."
She called the situation both a misunderstanding and a miscommunication.
"I've been loyal to the city of Detroit for all these years. They could call me at any moment at any time and I was there."
Thomas said she got the call as a priority 2, meaning the baby was already dead, and said that in her experience, that alerted her something else was going on. 
"What if something happened to me and my partner that day? Who's to say what frame of mind that mother was in in that moment?" she said.
Thomas also said she called for assistance from her supervisor but was hung up on. She explained her side of the story in full detail, you can watch that here.
"I live my life for this job. I am EMS. I feel like I've been stripped of my family."
It was then the prosecutor's turn.
"The remarkable thing about all of that is I didn't realize that Anne Marie Thomas was the victim in this case. Because I thought it was a deceased baby."
Detroit mom sickened to learn EMT was 'parked around the corner' while her 8-month-old was dying
He said that testimony showed that even if a call comes out at priority 2, it requires lights and sirens -- no matter what -- and that it's common for police to get called to come along but they don't always make it there before EMS. He said Thomas was getting paid overtime that day for the purpose of getting to scenes as quickly as possible. 
"All four people who made that scene that day all testified and said I didn't feel a lick of problem making that run. Her own partner testified that she told her I don't have a problem making this run," he said.
Prosecution said in the time it took to get the scene, 13 minutes, there were four orders repeated and her saying she did not hear those transmissions "absolutely defies logic."
Lawyers said Thomas arrived, parked a block away, as she received repeated calls asking if she had made the scene. He said she was specifically told if she got eyes on the scene, and she felt uncomfortable, she was allowed to back off, but that she had to make the scene.
"Who knows what would've happened if they got there 13 minutes earlier?" he said.
Detroit mom sentenced to 8 years for her infant's death
Judge Roberta Archer of 36th District Court said as she sat there and recalled the trial, she kept thinking about the fact that when EMT workers are entrusted to respond to emergency situations, there is an expectation that they are going to act in accordance with what they need to do to get there.
"This situation became very real with the death of this child," she said.
Judge Archer handed down the 2-year probation sentence, along with community service. 
No family members were present on behalf of the baby.
The mother of that infant, Janee Wright-Trussell, was later charged with first-degree murder, felony murder, and three counts of first-degree child abuse in connection with her child's death.
She was sentenced to eight to 15 years in prison in November 2017.