FAA says airspace in Montana reopened after 'Department of Defense activities'
The Federal Aviation Administration announced Saturday it issued a temporary flight restriction over a portion of Montana shortly after an unidentified object was shot down over Canada and later said the restriction was lifted.
"The FAA closed some airspace in Montana to support Department of Defense activities," the FAA told Fox News Digital in a statement on Saturday evening.
The airspace closed down was in the area around Havre, Montana not far from the U.S. border with Canada.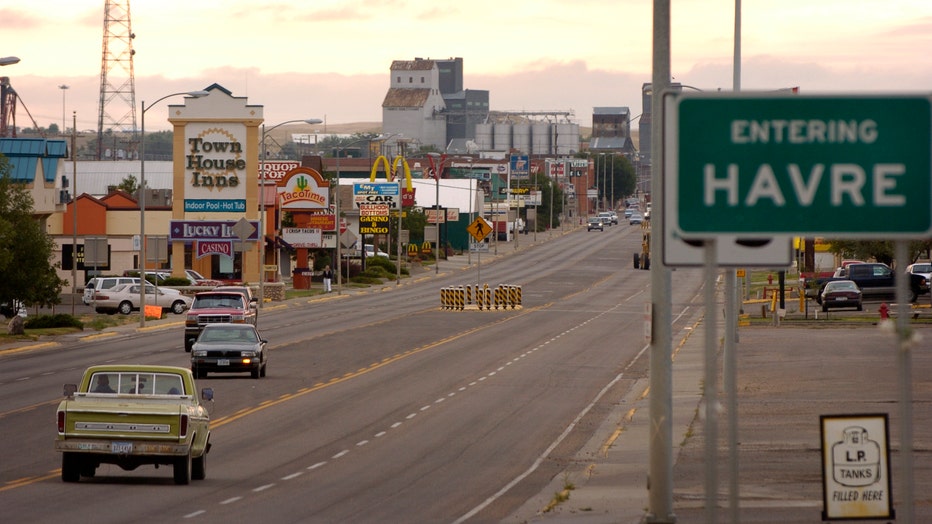 Havre, Montana, Wednesday, Aug. 10, 2005 (Photo By Cyrus McCrimmon/The Denver Post via Getty Images)
The FAA said the directive was "effective immediately until further notice."
PENTAGON SAYS US DETECTED THIRD FLYING 'OBJECT' OVER ALASKA A DAY BEFORE SHOOTING DOWN OVER CANADA
Shortly after, the FAA said the airspace has been reopened but did not provide further details.
"The FAA closed some airspace in Montana to support Department of Defense activities," an FAA spokesperson said. "The airspace has been reopened."
Montana Republican Rep. Matt Rosendale posted on Twitter that an "object" was spotted over Montana that could potentially interfere with commercial air travel.
"I am in direct contact with NORCOM and monitoring the latest issue over Havre and the northern border," Rosendale tweeted before the FAA rescinded the no flight order. "Airspace is closed due to an object that could interfere with commercial air traffic — the DOD will resume efforts to observe and ground the object in the morning."
Rosendale later tweeted that the airspace had been reopened and that he "will remain in contact with defense officials and share more information as it becomes available" because "Montanans deserve answers."
Shortly after Rosendale's tweet, NORAD issued a statement saying that it "detected a radar anomaly and sent fighter aircraft to investigate."
"Those aircraft did not identify any object to correlate to the radar hits. NORAD will continue to monitor the situation," the statement said.
The Pentagon did not immediately respond to a request for comment from Fox News Digital.
News of the radar anomaly comes shortly after an unknown object was shot down by a U.S. military fighter jet over Canada in a joint NORAD operation between Canada and the United States.
The object was the third object to be shot down by a U.S. owned F-22 Raptor in the last week.
On Friday, an unidentified object was shot down in northern Alaska in an incident that came roughly a week after a Chinese surveillance balloon was shot down off the coast of South Carolina.
This is a developing story. Check back for updates.