Fallen officers to be honored at 5k run, bicycle ride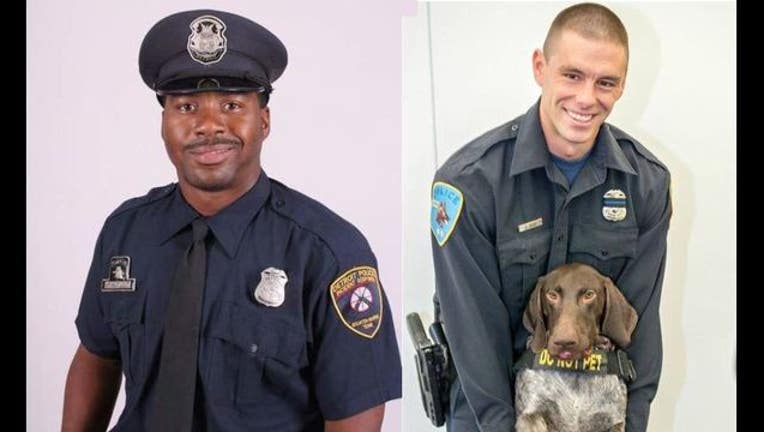 article
Two fallen officers will be remembered at the PH1LL Foundation's upcoming race.  The 5k run and bicycle ride will honor Detroit Police Officer Patrick Hill and Wayne State Police Sgt. Collin Rose.
Officer Hill died on October 20, 2013. He succumbed to a gunshot would he sustained six months earlier while attempted to arrest a homicide suspect. An investigation determined Hill was accidentally shot by a fellow officer.
Sgt. Rose was shot and killed November 22, 2016. He was investigating thefts of navigation systems from cars when he radioed that he was about to speak to someone on a bike. Rose was shot in the head during the stop at Brainard and Lincoln. The area is right off the campus of Wayne State University. 
Rose's killer is still at large. A $105,000 reward is being offered for information that leads to his killer. Call 1-800-SPEAK UP with your tips. You will remain anonymous.
The PH1LL Foundation 5k and bike ride is April 1, 2017 at 9 a.m. on the Detroit Riverfront. You can sign up for the event HERE.