Man convicted of shooting at Black teen resentenced, will spend more time in prison
FOX 2 - The man who was convicted of shooting at then 14-year-old Brennan Walker in 2018 as he sought directions to school, received a new sentence last week and will spend more time in prison after asking for resentencing.
Jeffrey Zeigler was convicted in 2018 of assault with intent to murder and felony firearm. He was originally sentenced to between 2 and 10 in prison for the assault charge and another 2 years for felony firearm. He was ordered to serve that time consecutively. In 2020, he asked for and was granted an appeal for resentencing.
Zeigler appealed his initial sentence, arguing that now-retired Judge Wendy Potts, who handed it down, went beyond sentencing guidelines and did not explain why.
In late July of 2021, Zeigler was resentenced and received more time. The judge who reconsidered his sentence ordered him to spend at least 30 months in prison before he's eligible for parole. 
On July 30, Judge Jeffrey Matis gave Zeigler another six months on the assault charge - 30 months to 10 years. That's 30 months from his original sentence plus the additional two years for felony firearm.
A previous version of this story indicated that Zeigler had been sentenced to less time. This story has been updated for accuracy. FOX 2 regrets the error.
In November 2018, Zeigler was convicted of shooting at then 14-year-old Brennan Walker, a Black student who told police he missed the school bus on April 12, 2018, and knocked on Zeigler's door in Rochester Hills after getting lost while walking. The teen says he ran after seeing a man inside the house grab a gun. 
Zeigler said he woke up to his wife's screams and that she believed someone was trying to break into their home.
Zeigler's wife, Dana, testified that she panicked when she saw "a black person standing at [her] door" and so she woke her husband up from a deep sleep. She testified she thought the person was trying to break in. The couple said they had dealt with a number of other breakins over the years. 
Home security video showed Zeigler firing a shotgun toward Brennan, who was not struck. Zeigler claimed he had no idea the person on his porch was a teenage boy until he saw the surveillance video.
Brennan has since graduated high school and will attend college in Florida.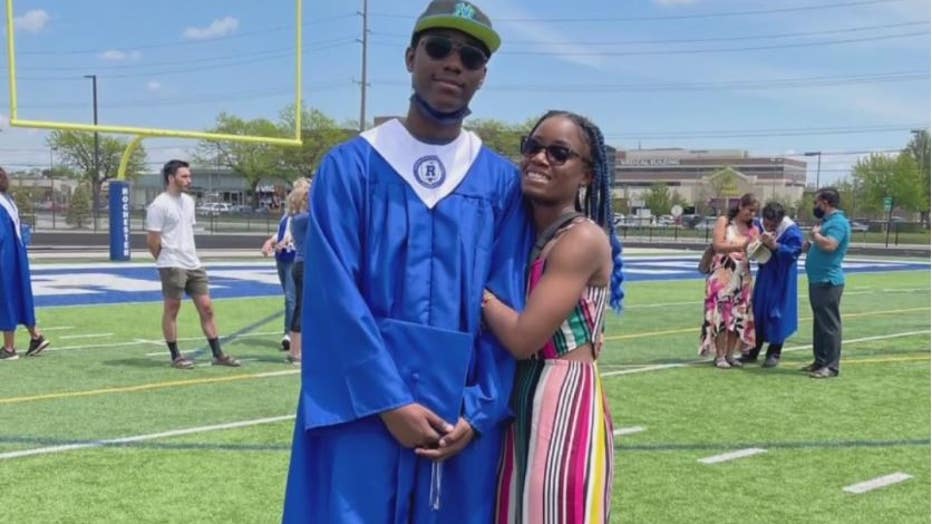 Brennan Walker and his mom, Lisa Wright.
Lisa Wright says Zeigler apologized for shooting at her son during last week's hearing, but it's one neither she, nor Brennan, fully accept.
"He doesn't have any real negative preservations toward the defendant but I can't say he accepted the apology," she said. "It's something that of course he thinks about every day. It changed him."
More Coverage:
Black teen misses bus, gets shot at after asking for directions
Man who shot at lost black teen on porch wants retrial claiming he was oversentenced
Man sentenced 4-10 years for shooting at black teen who missed the bus