Farmington Hills teen guilty of killing mom, staging her death gets 35-60 years: "have fun rotting in prison"
PONTIAC, Mich. (FOX 2) - A judge sentenced a Farmington Hills man convicted of killing his mom on Wednesday to at least 35 years in prison after he was found guilty by a jury in March of first-degree premeditated murder.
Muhammad Altantawi was 16 at the time he pushed his mom out of a window. After four hours, Altantawi was ultimately sentenced to 35 to 60 years in prison after he was convicted in March of the 2017 murder.
After the sentencing, someone from the gallery told Altantwai to "have fun rotting in prison, murderer. I hope you die there too." More conversation erupted from the gallery but was quickly shut down by deputies in the court.
He arrived in court shortly after 1:30 p.m. without an attorney and objected to the entire pre-sentencing report, paragraph-by-paragraph. The judge ruled she would not strike anything from the report.
He also argued with the written victim impact statements, which at that time had not yet been read in court. The county prosecutor objected and said that there was no legal basis to allow the challenge of the victim impact statements. 
The judge sided with the prosecution and would not allow the challenges.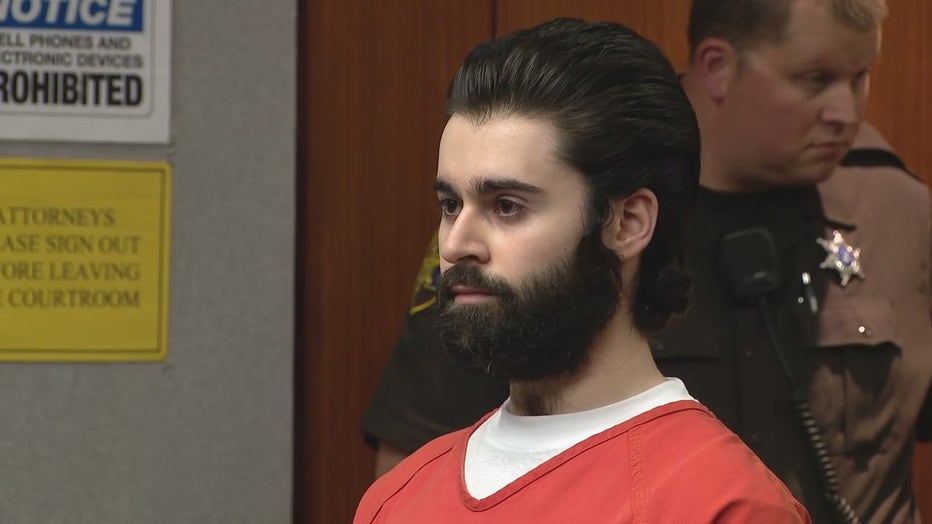 Altantawi was chided by the judge several times for interrupting her when she tried to rule on his challenges. 
He also claimed bigotry and racism by the prosecutor's office, which drew an immediate objection from the Oakland County Prosecutor's Office, who claimed Altantawi would need mental health services.
The judge asked Altantawi about his Muslim upbringing, to which Altantawi said his family moved to the U.S. from Syria. She suggested changing the text to 'the defendants' parents were Muslim' but Altantawi objected to the relevancy of it being included in the sentencing.
The judge ultimately agreed to remove the sentence completely but questioned the relationship between Altantawi and his father. She said it was pertinent because of the pending divorce. 
Altantawi had been angry with his 35-year-old Nada Houranieh for divorcing his father, blaming her for causing their family to become split.
After almost two hours of challenges from Altantawi, the last of which was the omission of the word 'road' on his street address, his sister read an impact statement on behalf of the family asking for him to be sentenced to life in prison for ending Houranieh's life.
She had asked that her personal impact statement not be aired.
Altantawi's father, who had been charged with domestic violence of Houranieh, then spoke. He discussed his relationship with his wife but was chastised by the judge for discussing his son as the victim.
"You can stand by him but that's not what a victim impact statement is about," the judge said.
His father changed his tone, calling his wife's death 'tragic' and says the prosecution manipulated his mentally-challenged daughter to testify against his son. The judge then ordered him to sit down, prompting another outburst from Altantawi.
The family then left the courtroom, which led to an outburst in the hallway. The judge ordered Altantawi to address the court one final time.
"Five years ago, I got arrested for - what I said - the worst crime, the murder of my mother," Altantawi said, while denying he smothered and killed his mother.
According to investigators, Altantawi suffocated his mom, before throwing her out of the third-floor window of the family's home in Farmington Hills in the summer of 2017.
Altantawi spoke again, saying that the prosecution offered him a plea deal of 10 years in prison, to which he said he was offended by, on his mother's behalf.
"It would have allowed this first-degree murderer…to have gotten off for five more years," he said.
Altantawi spoke for another 20 minutes or so and said that all that mattered was his mother, who was 'taken away'.
The county prosecutor argued that she wasn't 'taken away' but that Altantawi murdered her, which the jury decided upon after only two hours of deliberation.
"This was a hit on a witness," the prosecution argued. "(she) was to testify at a deposition against her husband."
The prosecutor argued that Altantawi's father was facing prison time for embezzlement and that Altantawi killed her for that reason.
The prosecution asked for 40 to 80 years in prison for Altantawi. 
The judge described the sentencing as difficult and said, despite Altantawi's claims of innocence, she must treat him as guilty since that is how the jury ruled.
"Under our law, he was found guilty, and the court is treating him as he was found guilty of committing murder," she said.
She said, after hearing the past four hours of the hearing, that Altantawi believed he was the victim in the crime.
Ultimately, she sentenced him to 35 to 60 years in prison, with credit for time served.
He was arraigned on Aug. 28 of 2017 on a second-degree murder charge before it was amended to a premeditation count after a medical examiner's report determined Houranieh died from asphyxiation, while blunt force trauma contributed to her death.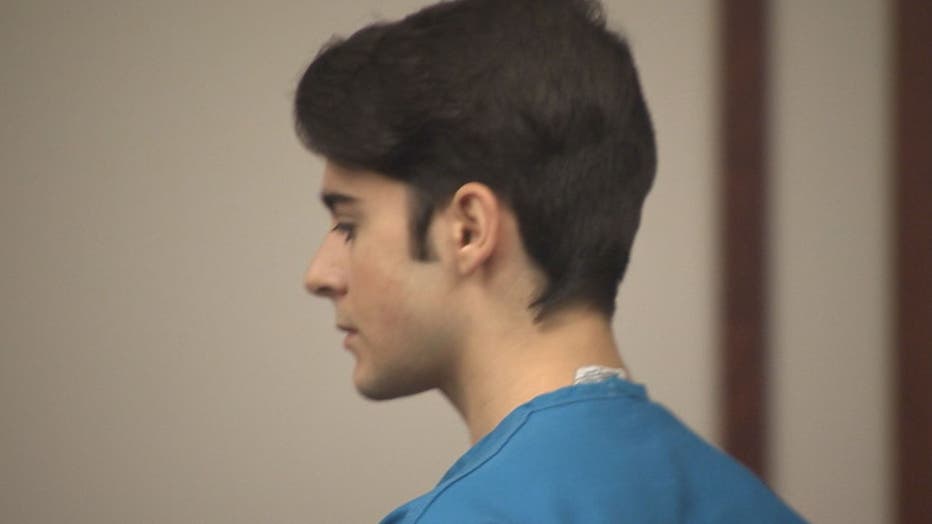 Muhammad Altantawi was 16 at the time he pushed his mom out of a window.
Following a trial earlier this year, Altantawi was found guilty on March 14. It was the conclusion of a years-long case that started after the suspect's father Dr. Bassel Altantawi, was charged with felony fraud for billing insurance companies for services he didn't provide. He pled guilty to two counts of Medicaid fraud.
READ MORE: Farmington Hills mom allegedly pushed out window by son died of suffocation
Almost a year later, investigators were called to a home in Farmington Hills for a 911 call after a report of an unconscious woman being the victim of an accident. During the investigation, police determined the woman's death was not an accident before taking the teen suspect into custody.