Fatal accident reported on Detroit's east side after two-car crash early Friday
DETROIT - One man is dead and another has been taken into custody following a deadly crash Friday morning on Detroit's east side.
A preliminary investigation from Detroit police found a man turning from Chalmers onto 7 Mile was struck by a 29-year-old man in the middle of the intersection. 
The victim, listed only as John Doe, was pronounced dead at the scene. The driver was taken to a local hospital and was listed in stable condition.
The crash happened around 4:10 a.m. when a Dodge Challenger was traveling north. As he was turning west he was struck by a gray BMW traveling east on 7 Mile. 
Photos of the crash scene showed the entire left side of the Dodge had caved in. The windows had been broken and part of the front of the car had also been dented.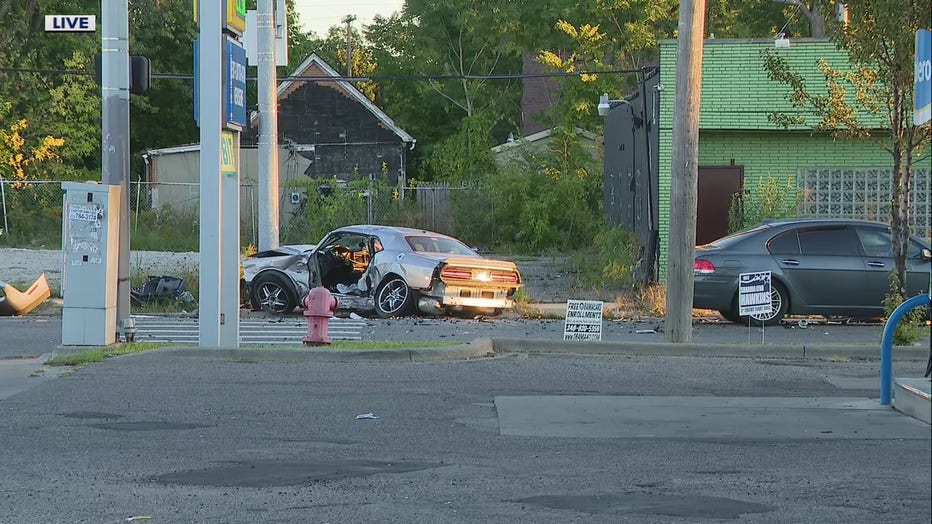 Police had blocked off the intersection for several hours before a tow truck took both cars away.