Find a message in a bottle on Lake Michigan and win a stay in the tallest lighthouse on the Great Lakes
EMMET COUNTY, Mich. (FOX 2) - Messages in a bottle floating somewhere in Lake Michigan contain something extra - free stays at the White Shoal Light, a lighthouse situated between Michigan's Upper and Lower Peninsula.
Descendents of one of the lighthouse's previous keepers, George Keller, wrote notes that are in the bottles, along with the prizes. They were sent out into Lake Michigan on Sept. 4.
The prizes include:
3-night overnight stay for two people in the queen bedroom of your choice on Deck 3 or Deck 6
3-night overnight stay for one person in the twin bedroom - two bottles have this prize
3-night overnight stay for a max of five people to occupy both of our queen bedrooms and the twin bedroom.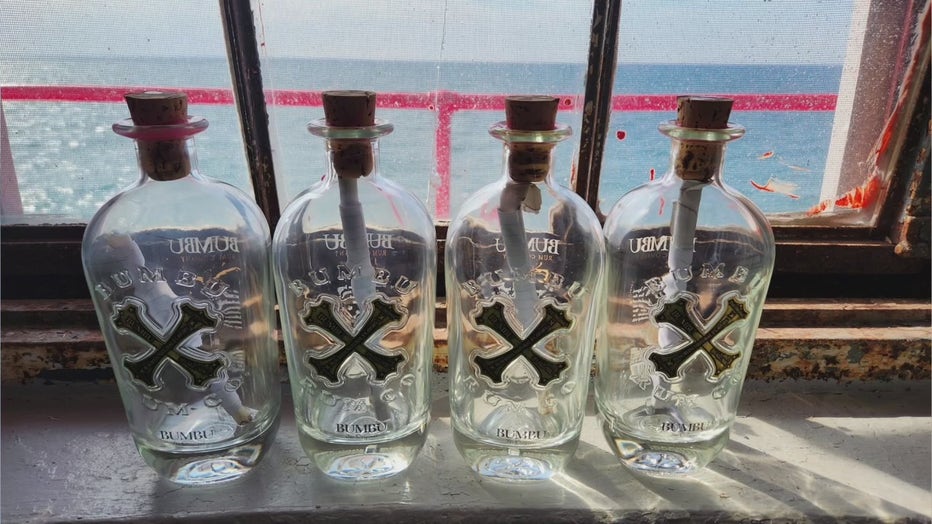 (Photo: White Shoal Light Historical Preservation Society)
These prizes don't expire, so keep your eyes peeling on the water and shoreline until they are found! The lighthouse isn't far from the Mackinac Bridge, so it's worth checking Lake Huron, too, in case the bottles floated over there. 
The lighthouse is booked for the rest of the year, but three nights in the twin room is worth $1,500 and three nights in one queen room is worth $3,000.