Fire engulfs boat at St. Clair Shores marina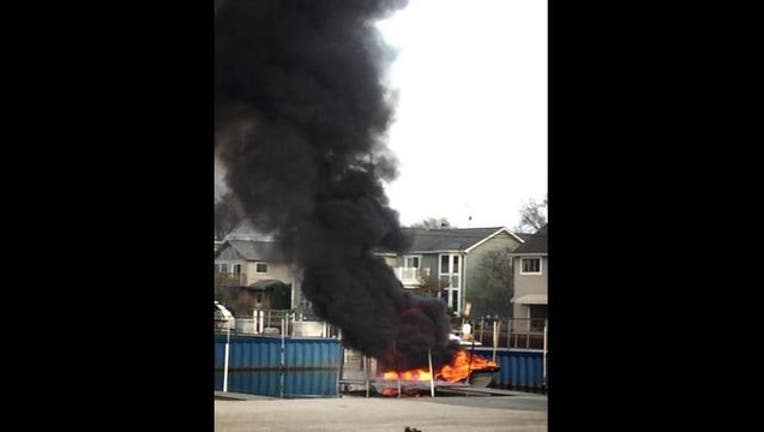 article
1 person has been hospitalized after a boat they were attempting to start started on fire Sunday afternoon in St. Clair Shores.
Fire officials say that two men were attempting to start the engine on the boat when a fire broke out. One man was able to jump to safety while the other suffered burns to his arm and was taken to the hospital.
The marina were the boat was docked was off of Jefferson Ave.
Fire crews quickly arrived on-scene and were able to put out the fire before it spread to any nearby boats.
The cause of the fire is under investigation.