Former, current DPS principals charged with taking bribes in $2.7M scheme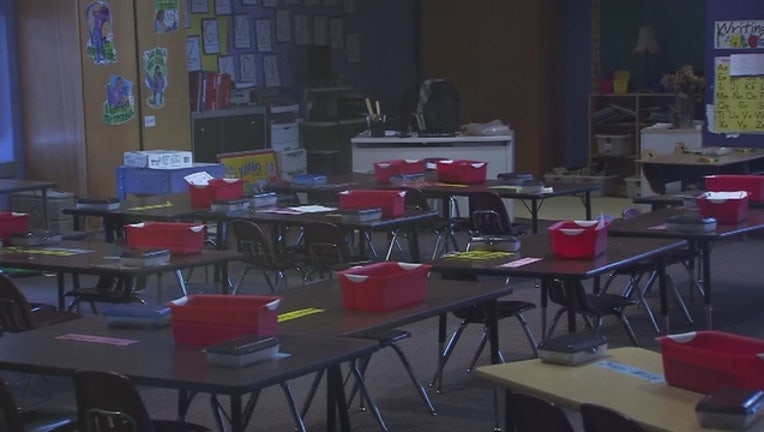 article
(WJBK) - The United States Attorney's Office announced charges against several current and former Detroit Public School principals, as well as an administrator and a vendor.
In a press conference at 1 p.m. Tuesday, McQuade announced that 13 charges would be filed against current and former principals within the Detroit Public School System.
McQuade said one man was at the center of the alleged scheme. Norman Shy, 74, lives in Franklin and owns Allstate Sales. According to McQuade, Shy conspired with 13 principals by paying them bribes while he submitted fraudulent invoices for school supplies.
The investigation took took years to complete and McQuade said Shy received a total of $5 million in payments, $2.7 million of which was fraudulent. McQuade said Shy paid a total of $900,000 in bribes to the school officials.
McQuade said DPS cooperated fully in the investigation.
Others charged in the investigation include Beverly Campbell, former principal of Rosa Parks School and Greenfield Union Elementary-Middle School; Clara Smith, current principal of Thirkell Elementary-Middle School; Germla Johnson, former principal of Charles R. Drew Academy and current principal of Earhart Elementary-Middle School; James Hearn, current principal of Marcus Garvey Academy; Josette Buendia, current principal of Bennett Elementary School; Nina Graves-Hicks, former principal of Davis Aerospace Technical High School; Ronald Alexander, current principal of Charles L. Spain Elementary-Middle School; Ronnie Sims, former principal of Fleming Elementary and Brenda Scott Middle School; Stanley Johnson, current principal of Hutchinson Elementary; Tanya Bowman, former principal of Osborn Collegiate Academy of Mathematics, Science and Technology; Tia'von Moore-Patton, current principal of Jerry L. White Center High School; and Willye Pearsall, former principal of Thurgood Marshall Elementary School. 
Each of the defendants face up to five years in prison and fines of up to $250,000 on the charge of Conspiracy to Commit Federal Program Bribery. 
FOX 2's Ingrid Kelley was at the press conference. She'll have a complete wrap up of the charges on FOX 2 News at 5 p.m.